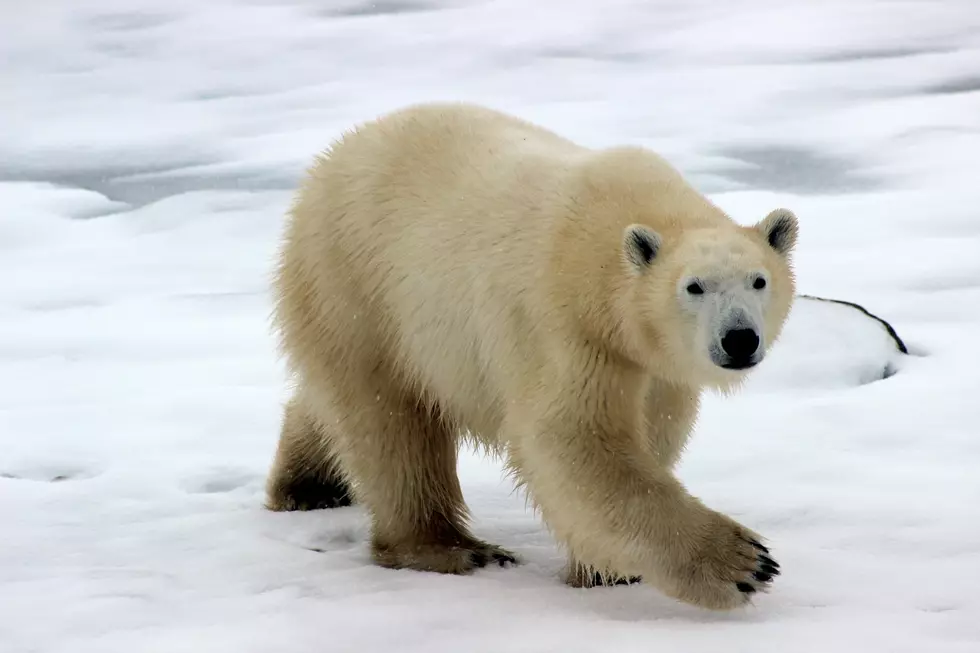 Como Zoo Welcomes a New Polar Bear
Photo by Dan Bolton on Unsplash
The newest resident at the Como Zoo in St. Paul is no stranger to cold and snow. Nan is a 26-year-old female polar bear that will be a new friend for Neil, the 25-year-old polar bear that also lives there. Nan has completed her mandatory quarantine period and is being introduced to her new friend Neil behind the scenes before guests get a look at her.
This young lady has had quite the journey of getting to Como Zoo in Minnesota. She started life as an orphaned cub under a porch in Barrow, Alaska. Wildlife authorities were contacted and they determined she was too young to survive on her own, so they took her to Point Defiance Zoo and Aquarium in Tacoma, Washington, where she resided for nearly five years before being transferred to the Toledo Zoo for 16 years. Her last stop before Minnesota was Brookfield Zoo in Chicago for 4 years. She finally made it to the Land of 10,000 Lakes thanks to a generous donation:
In January, a Como Friends donor provided the funding for Como's zookeepers to travel and transport Nan to Como Park Zoo & Conservatory. These moves took place based on recommendations by the polar bear Species Survival Plan (SSP), the Association of Zoos and Aquariums' (AZA) advisory group that uses a science-based approach in managing the population in North American Zoos.
Nan and Neil won't be a breeding pair, so there won't be any cubs in the zoo's near future, but they will provide friendship for each other and be great ambassadors for their species, helping teach zoo-goers about the importance of conservation.
Polar bears were the first species to be listed under the Endangered Species Act as threatened primarily due to climate change, this was back in 2008. There are only about 22,000 to 31,000 polar bears left in the wild, and that number is expected to decrease by 30% over the next 25 years.
If you can't make it down to see Nan and Neil in person, the Como Zoo hosts virtual events on their Facebook page every Monday and Thursday at 1:30 pm where they give unique zoo experiences through social media.
Welcome to Minnesota Nan!
Advice from Minnesotans to Southerners Experiencing Winter
7 Things Minnesotans Do Once a Cold Snap Ends