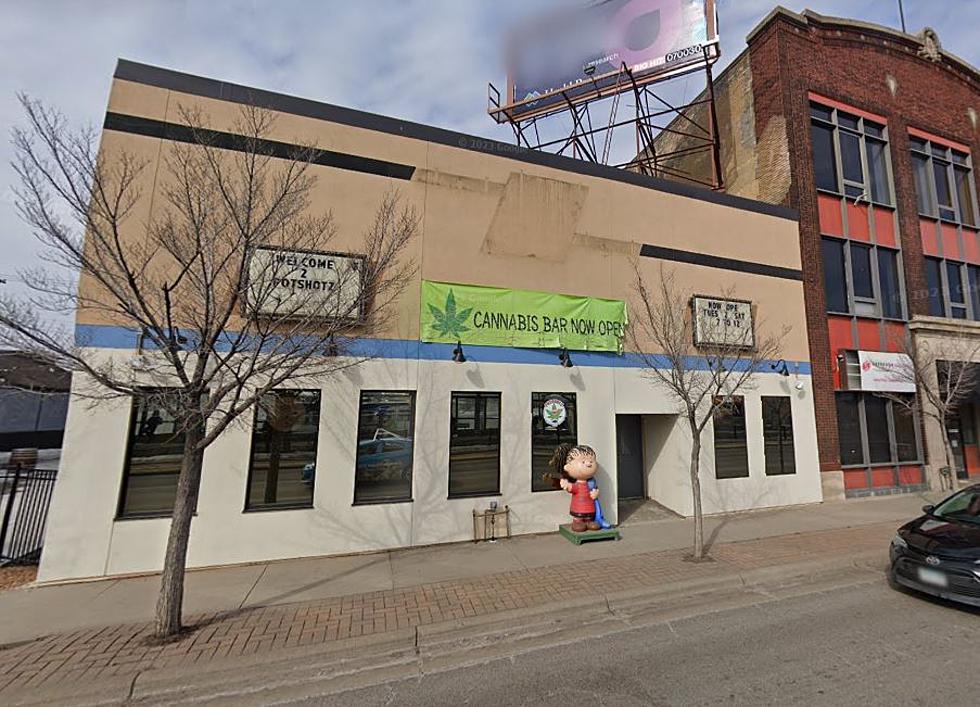 I Was Today Year's Old When I Found Out That Minnesota Has A Cannabis Bar
Image Credit: Google Maps
I know that recreational marijuana legalization here in Minnesota is just two weeks old, but color me surprised when I learned there was a bar that serves cannabis products. I guess I shouldn't be too surprised by the idea, but I had no idea there was enough variety of products that a bar could be opened featuring those products.
The bar is located in St. Paul, along University Avenue, and is called Potshotz.
The bar is also doubling as a 'dispensary', but you'll have to wait a while to actually get Minnesota pot, as that won't be coming to many marijuana retailers until 2025 according to various news media outlets. According to their website, the dispensary, "offer[s] a wide selection of cannabis products specifically selected to serve any customer's needs. All of our dispensary products can be take[n] to go."
The bar also serves up THC-infused drinks for thirsty patrons and also has a TON of free games for people to play while they are there. Once again the bar's website states that the bar has "Weekly BINGO, table tennis, pinball, board games, video games, live music, DJs, and more!"
I just learned about this place through a social media page, and haven't been, but I am a little curious to see what the variety is on THC-infused drinks, I mean are they on tap, in cans, or something homemade? Do people smoke pot inside the bar?
I know recreational marijuana isn't for everyone, but it's here and it seems some folks have really embraced it.  Potshotz can be found at 1553 University Avenue West, Saint Paul, MN.
LOOK: Highest-rated Free Things to do in Minnesota, According to Tripadvisor
Come Visit Farming, MN With Us in Pictures
LOOK: Highest-rated Free Things to do in Minnesota, According to Tripadvisor