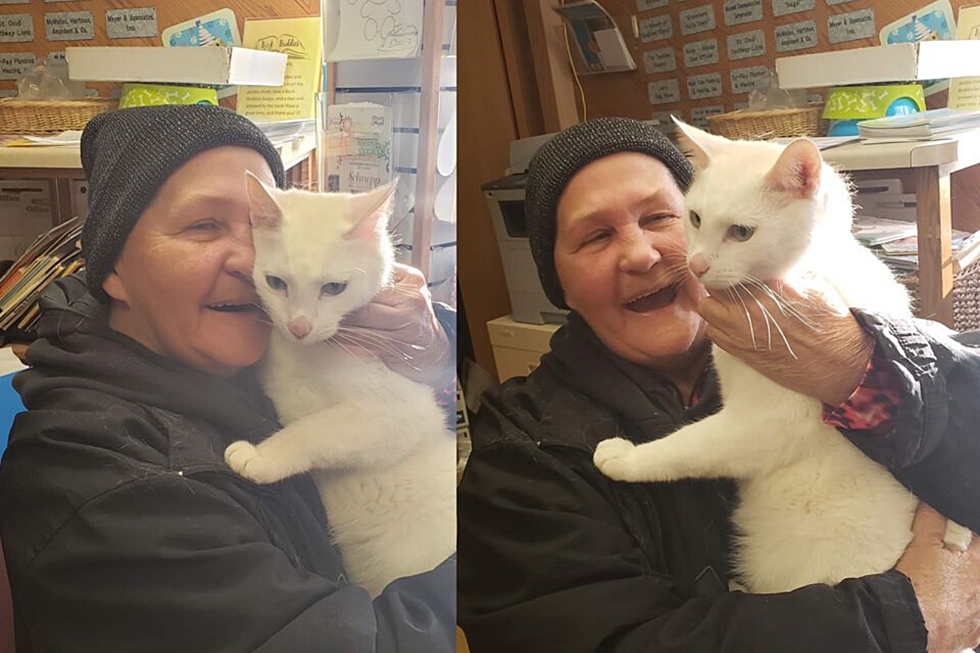 Christmas Miracle: Cat Missing Since July Finds Its Way Home Thanks to TCHS
Breanna Johnson via Tri-County Humane Society Facebook Page
Nothing warms my heart more than seeing pets reunite with their people after being gone for long periods of time.
This past July, Snoopy the cat went missing from his home. Over four months went by, when suddenly a Christmas miracle happened.
A stray cat was being brought into the Tri-County Humane Society in St. Cloud to be surrendered. The person surrendering the cat said it wasn't there's, just a stray they were caring for. Tri-County Humane Society does all of its surrenders by appointment to make sure they always have enough room for the pets coming in. Upon intake, the kitty was scanned for a microchip, and one was found!
Enter your number to get our free mobile app
The microchip lead the TCHS team to Snoopy's owner who was so excited to see their long-lost furry friend again.
The Tri-County Humane Society posted this story to Facebook, along with a few important tips.
1. If you find a "stray" pet, assume that their owner is looking for them, and do what you can to find their owner. Social media posts, flyers, call an organization such as TCHS, or make a report with authorities.
2. Always microchip your pets. They can be crucial in getting them home as evidenced in this story. Your vet clinic can help with the micro-chipping process.
3. If you have lost a pet, don't give up hope! Snoopy was gone for a very long time, but did in fact find his way home.
Merry Christmas to Snoopy the cat and his owner! We are so glad to have the Tri-County Humane Society helping animals in our area this holiday season and all year.