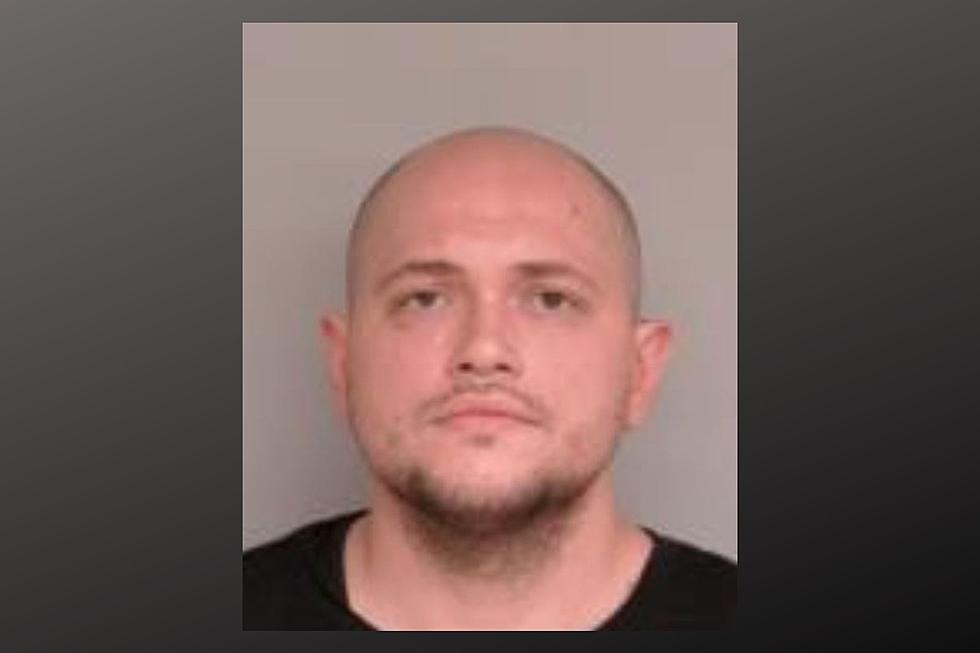 Charges Filed Against Man Accused of Killing Maddi Kingsbury Depict History of Abuse
Winona County Sheriff's Office photo
Winona, MN (KROC-AM News)- The Winona County Attorney's Office has filed charges against the man accused of killing Madeline Kingsbury. 
The 69-day search for the 27-year-old mother of two ended in tragedy Wednesday when her body was found in a wooded area off Hwy. 43 north of Mabel by a Fillmore County Sheriff's Deputy. Winona Police Chief Tom Williams appeared at a news conference Thursday afternoon at City Hall in Winona to express his condolences to the Kingsbury family and to announce that the Southeast Minnesota Medical Examiners Office has positively identified the remains as Kingsbury.
Police arrested  29-year-old Adam Fravel at a residence in Mabel hours after the body discovery without incident. The criminal complaint filed Friday in Winona County Court indicates Kingsbury's body was found wrapped in a fitted bed sheet that matched a set found during a search of her Winona residence on April 1.
The sheet Kingsbury was found in also appeared to be shut with a piece of tape that matched a tape roll also found at the Winona residence, according to the criminal complaint.  
An autopsy conducted by the Southern Minnesota Regional Medical Examiner's Office determined Maddi's manner and cause of death as "homicide and homicidal violence," the complaint says. The charges do not indicate when and where Kingsbury was allegedly killed. 
Fravel, who released a statement denying involvement in Kingsbury's disappearance through an attorney in April, did not admit to killing Kingsbury during a series of interviews with investigators. The court documents say Fravel and Kingsbury met at Winona State University and had an on-again off-again relationship for seven years. 
Fravel told investigators that Kingsbury was the primary source of their income and that she would transfer money to him to pay the family bills. He said their relationship was at its end and that they were preparing to move out of their Winona residence, court documents say. 
They had two children over the course of their relationship who are now 5 and 2 years old. The charges also depict a history of Fravel physically abusing Kingsbury. One incident mentioned in the complaint depicts Fravel hitting Kingsbury as she was video chatting with a friend in front of their two children in September of 2021.
Court documents also say a friend of Kingsbury's told investigators,
during video calls that she observed bruises on Madeline's face. When the friend inquired about the bruises, Madeline would cover them with her sweater. Investigators spoke with a family member of Madeline's. During that conversation, the family member discussed an earlier incident. The family member said she learned Fravel put his hands around Madeline's throat. The family member went with another person to go get Madeline. The family member noted Madeline had a red mark on the side of her neck that day.
While interviewing Fravel, investigators told him about a report they received from a concerned person about Fravel telling Kingsbury that she would end up like Gabby Petito if she did not "listen up." Fravel acknowledged making that statement to Kingsbury and said he was infatuated with the story but claimed he was making a joke when he made the statement, the complaint says. 
He said Kingsbury told him she had started seeing someone else about two weeks before her disappearance and that she was looking for an apartment for her and her children to live in, according to the charges.  
The deputy found Kingsbury's remains about a mile from Hwy. 43 between Choice and Mabel. The complaint says the property was regularly maintained by members of the Fravel family and is near Fravel's residence. 
Fravel was formally charged Friday with two counts of second-degree murder. He was arraigned on the charges in Winona County Court on Friday morning. His conditional bail was set at $1 million and his next court appearance is set for July 20.  
6-9-23 12:48 p.m. Story updated from previous version to include more information from the criminal complaint. 
25 True Crime Locations: What Do They Look Like Today?
Below, find out where 25 of the most infamous crimes in history took place — and what the locations are used for today. (If they've been left standing.)