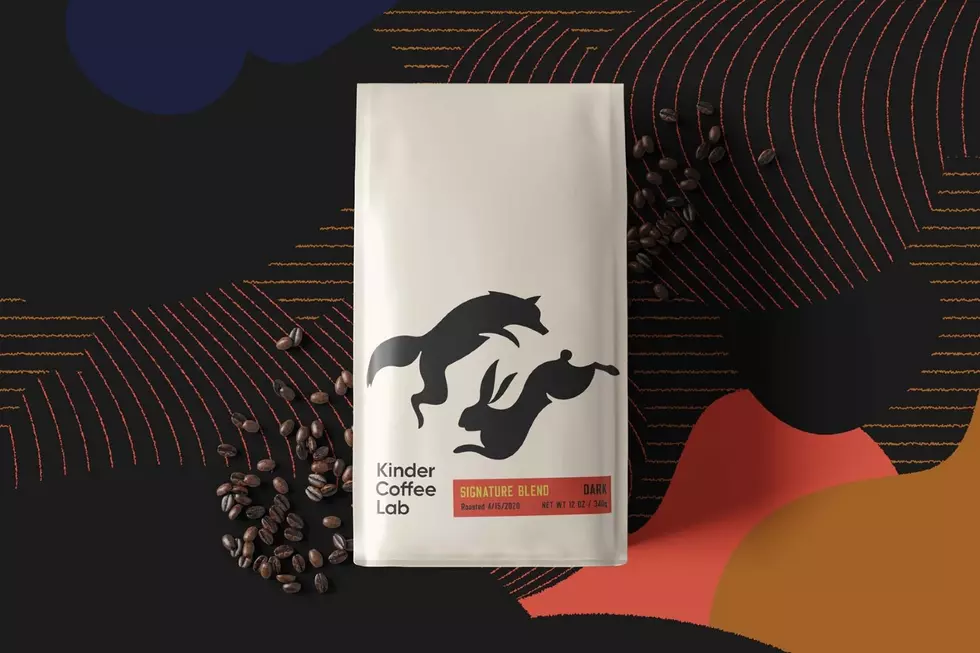 9 Central MN Coffee Roasters to Support Your Caffeine Fix
Kinder Coffee Lab via Facebook
I recently decided that I want to be a coffee snob.
Notice that I didn't say I am a coffee snob but that I want to be a coffee snob. I'm a penny-pincher, and for most of our married life my wife and I have been drinking cheap coffee -- Aldi brand or whatever's cheapest at Target. At my lowest point, I've even bought bags of resale coffee from Marshall's (don't...just don't). Last year, I developed an ongoing case of acid reflux, and -- while I haven't specifically narrowed down the cause -- a good guess would be that I was drinking bad coffee. So, around the holidays, I made a conscious decision that I'm only going to drink good coffee moving forward. I started by biting the bullet and ordering coffee from some local Minnesota roasters; I also added coffee to my Christmas wish list and am thrilled to report that I received several stocking's full of some really good coffee.
With a new lease on life, pep in my step and enthusiasm for a great cup of Joe, I thought I'd share some of the great local coffee roasters around Central Minnesota worth dropping the extra few bucks for.
Founded in late 2020 by three friends with an appreciation for great coffee, Kinder Coffee Lab is Central Minnesota's newest coffee roaster. Located in St. Cloud, Kinder Coffee Lab's coffee is fresh, carefully-sourced, exceeds Fair Trade requirements (meaning farmers are paid fair wages) and judgement-free meaning you can drink it however you like! Not only is Kinder Coffee Lab's coffee locally-roasted, but the bean roasts take their names from local inspirations like St. Germain Dark Roast, Wobegon Medium Roast, and Munsinger Light Roast! Your coffee doesn't get more local than that!
Kinder Coffee Lab's website
Kinder Coffee Lab on Facebook
Kinder Coffee Lab on Instagram
Muggsy's Beans in St. Cloud has been serving locally-roasted coffee to coffee shops, churches, offices, and individuals in the Greater St. Cloud area since 2006. With over 26 years of coffee experience, Muggsy specializes in small-batch, old-world style coffees; roasting by eye, there are no computers, timers, spectrometers, or other fancy gear used in Muggsy's roasting process! Beans are only roasted based on what's needed each week, so you can be sure your coffee is fresh!
Muggsy's Beans website
Muggsy's Beans on Facebook 
Located in my wife's hometown of Fergus Falls, Stumbeano's coffee was some of the first locally-roasted Minnesota coffee I'd ever had, and it's been some of my favorite since. Stumbeano's boasts a variety of easily sip-able roasts including the Gus Comstock medium roast named after Fergus Fall's own record-setting "Guzzling Gus." Whether you like your coffee certified Fair Trade Organic; grown by women coffee producers; originating from Africa, Asia, Indonesia, Central or South America or decaffeinated, Stumbeano's Coffee Roasters has something for you! (For the record, their Jamaican Me Crazy flavored roast is my absolute favorite!) The company also provides barista staff training and a portable coffee bar for events!
Stumbeano's Coffee Roaster's website
Stumbeano's Coffee Roasters on Facebook
Stumbeano's Coffee Roasters on Instagram
Where can you find great locally-roasted coffee and famous scones in the Brainerd Lakes area? None other than Stonehouse Coffee & Roastery in Nisswa and Baxter! Named a Top 5 coffee shop in Minnesota by Twin Cities Live viewers, enjoy your favorite weekend-at-the-cabin coffee at home when you buy online, and have it delivered to your door!
Stonehouse Coffee's website
Stonehouse Coffee on Facebook
Stonehouse Coffee on Instagram
Reality Roasters Coffee Company is a privately run company based in Little Falls. Priding themselves in customer satisfaction and quality control, Reality Roaster offers a superior product at an affordable price by keeping overhead costs low. Despite tough economic challenges, the small coffee roastery has continued growing over the past eight years through local commercial accounts and by delivering coffee around the country. Check out Reality Roasters' blends for yourself here.
Reality Roasters Coffee Company's website
Reality Roasters Coffee Company on Facebook
Located in Avon, Minnesota is Austin's Acres. The small business of 19-year old Austin Maile, Austin's Acres started as a 4H project when he was just 11 years old. Over the past several years Austin has grown his products to include home-grown produce, salsa, tomato sauces, various hot sauces, Wood Fire Roasted Coffee and Nursery Plants. His coffee blends include a Breakfast Blend Light Roast, Chocolate Morning Breakfast Blend Dark Roast, Crescent Moon Dark Roast Blend, Peruvian Flavored Blend, Wobegon Medium Roast Blend and seasonal roasts available in half- and full-pound bags. In 2019, Austin was featured by St. Cloud Shines:
Austin's Acres website
Austin's Acres on Facebook
Owly Bean Roasters in Wadena was founded by brothers Kyle and Jeremy Hagen. After starting up a coffee shop in their hometown in 2017, they figured roasting their own coffee beans seemed like the next logical business step, and they couldn't be happier with their decision! Sourcing their beans through Genuine Origin -- a company dedicated to educating coffee farmers, free of charge, on how to produce a higher quality product -- Owly Bean Roasters' beans are always roasted fresh and never arrive at your home longer than a week after the roast date. Their online shop features a variety of Dark, Medium, Light and Decaf roasts.
Owly Bean Roasters website
Owly Bean Roasters on Facebook
Perhaps one of Central Minnesota's most unique coffee roasters is Adventure Coffee. The brainchild of Ryan and Sharon Voeller -- and their "business partner" and young son Uriah -- Adventure Coffee MN can be seen rolling the streets of Greater St. Cloud and beyond in a remodeled public works vehicle-turned-coffee truck. A native of St. Cloud and two-time combat-wounded veteran, Ryan combined his love of coffee and adventure into a small mobile business aptly named Adventure Coffee MN. The beans used in Ryan's coffees are flame-roasted in a separate trailer. Track the Adventure Coffee MN truck here or visit the online store for orders here.
Adventure Coffee MN website
Adventure Coffee MN on Facebook
Adventure Coffee MN on Instagram
Based out of west central Minnesota is small, family-owned and -run business Beau Coffee Company. Built in the hayloft of a century-old, family horse barn -- now known affectionately as Legacy Loft -- the Beaumia family roasts small batches of fresh coffee for their community. Between May and September they serve out of a coffee kiosk on Hwy 55 in Lowry. They also offer a variety of roasts and sample packs to purchase at their online store.
Have you tried coffee from any of these local roasters? Do you have any favorites?
Enter your number to get our free mobile app
How to Make Dalgona Coffee in Three Easy Steps