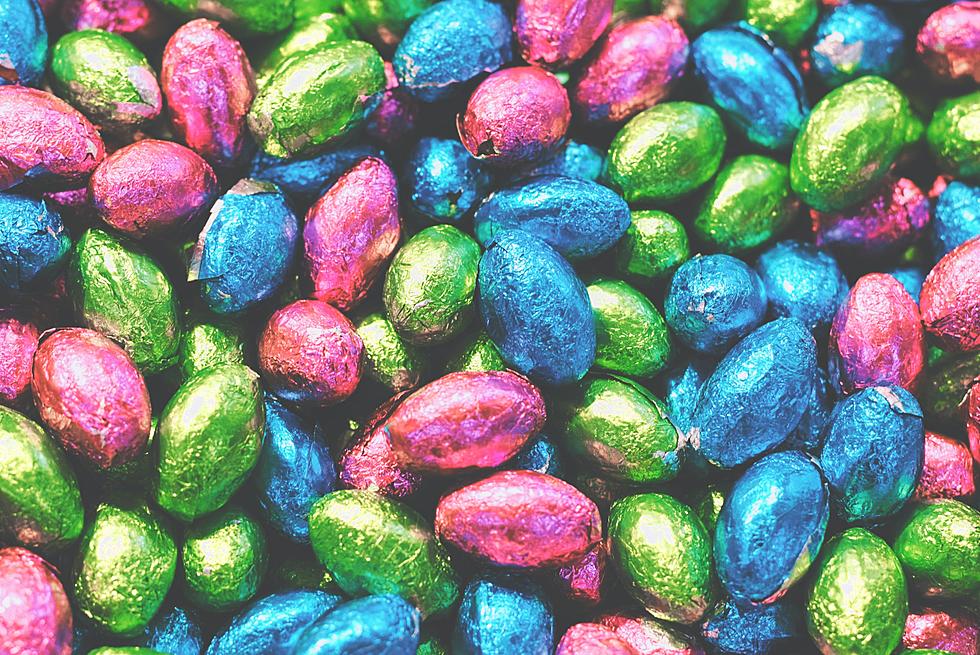 Yum or Yuck? Central Minnesota Tells Us Their Least Favorite Easter Candy
Photo by Tim Gouw on Unsplash
EASTER CANDY - LOVE IT OR HATE IT
We certainly know what candy we like and dislike when it comes to Easter. The Easter Bunny has some major hits and misses, but the crazy thing is; there are just as many people that LOVE certain Easter candies, as hate them. We asked YOU what your favorite and least favorite candies were for the Easter holiday and here, we have your LEAST favorite options. Get ready to trade with your siblings.
HONORABLE MENTION
One of our respondents mentioned the giant candy eggs they would get every year in their Easter Basket.  I think if more of us remembered them. Although these didn't make the top 5 of our least favorite candies, they DO get an honorable mention. Maybe if they would package them in a wrap that could keep them fresh? Not just in a box to be sent out and sit on a shelf somewhere without any protection besides a little colorful but flimsy paper box.
JELLY BEANS
Jelly beans, and specifically the spicy ones, didn't get much love. Jelly Beans were the third least favorite Easter candy that our participants selected. Some mentioned that the 'cheap' jelly beans were their least favorite. Again..we like our candies freshly served.
CADBURY EGGS
Shockingly, Cadbury Eggs made the list of favorite and least favorite candies. They came in 4th place as least favorite, although people like me who are chocolate and frosting freaks will trade you our black licorice jelly beans for your Cadbury Eggs any day of the week.
BLACK JELLY BEANS
I really thought that my least favorite candy was also going to be YOUR least favorite too.  Black Jelly Beans were in the lead for our least favorite candy until the end of the race. We had 43 votes for Black Jelly Beans being something that we don't even need to put in Easter baskets anymore; except an equal amount of people love them. Once again, it's a great candy to offer for a trade.
THE WINNER BY A LANDSLIDE
Believe it or not, one of the most loved and most hated candies of all time, Peeps took first place for being central Minnesota's least favorite candy. With over 120 votes for no sugar-coated bunnies and chicks in those easter baskets this year, it looks like I'll have an abundance of Peeps in my basket, and find great homes for the Black Jelly Beans I'll be piling up in the corner of my basket.
Other candies that made the list of your least favorite candies included:
Malted Milk Eggs
Circus Peanuts
Reeses' Eggs
Black Licorice
Chocolate
Coconut Nests
Candy Corn
Explore Maple Island Park in Little Falls
Foods That Could Kill Your Dog or Make Them Very Sick
Kelly's Grilled Burger Brat Veggie Soup