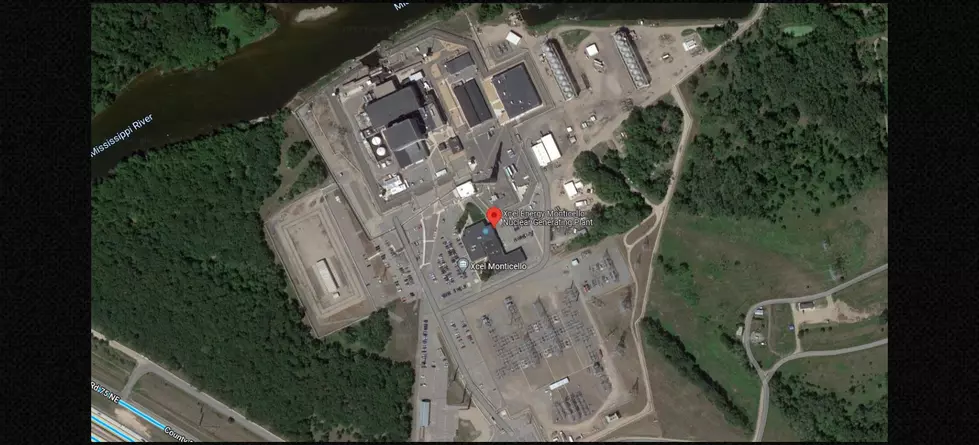 Xcel Wants Monticello Nuclear Plant Extension
Photo: Google Maps
MONTICELLO (WJON News) - Xcel Energy has applied to keep the Monticello Nuclear Generating Plant producing power through 2050.
The Monticello plant is the largest employer and local taxpayer in the city, and, if the license extension is approved, will be the only single-unit boiling water reactor licensed for more than 60 working years.
Chris Clark, President of Xcel Energy – Minnesota, North Dakota, and South Dakota says this license expansion will help keep Xcel Energy's commitment to zero-emissions power.
Our nuclear plants deliver the always-on electricity our customers depend on through the summer's heat and winter's cold. Today, they generate about half of the carbon-free energy we provide to our Upper Midwest customers. By applying to continue operations at the Monticello plant, we are renewing our investment and commitment to Monticello and the surrounding region.
The application begins a two-year process where the Nuclear Regulatory Committee will conduct inspections, audits, and reviews of all processes at the plant.
The plant is currently planned to operate until at least 2040 and has increased its generating efficiency in the past few years. Its operating costs have fallen more than 30% since 2013.
In 2022, the Monticello Nuclear Generating Plant and its sister station, the Prairie Island Nuclear Generating Plant in Red Wing, generated more than 30% of the power needed in the upper Midwest.
Top 20 Minnesota Breweries From All Over the State
Top breweries in the Minnesota ranked according to Brewery Stars with representation from all over the state