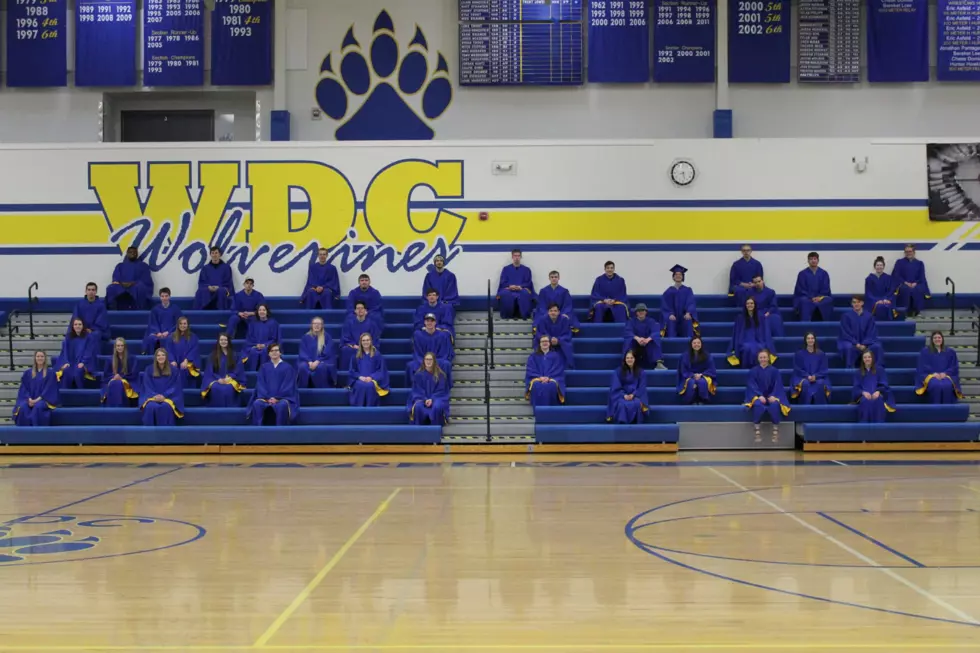 Wadena-Deer Creek Schools Allows Seniors to Take Class Photo
Wadena Deer Creek Public Schools
Photo courtesy of Beth Hawkins, WDC yearbook
With schools closing across the state of Minnesota starting Wednesday March 18th, there is a lot of uncertainty with senior classes. Will they miss their senior prom? Their last sporting events? Graduation?
The students at Wadena-Deer Creek High School didn't want to miss out on the chance to dawn their caps and gowns and had the opportunity to take their senior class photo on Tuesday March 17th.
WE LOVE OUR SENIORS!
The Class of 2020 donned their gowns for a class photo this morning -- while keeping their 6-foot social distancing! We love their sense of humor and making the most of this uncertainsituation!  #Classof2020#MakingMemories#WolverineStrong
Enter your number to get our free mobile app
The students got to walk the hallways of the school wearing their caps and gowns while students and teachers from other classes watched from classrooms.
In addition to this special moment, the Wal-Mart in Wadena made the day extra sweet for the senior class by dropping off bags of sweets and pop for the kids.
While the fate of the rest of the school year is uncertain, it is nice to see schools making memories and moments for the kids. Thank you all area teachers for all you do for the kids.