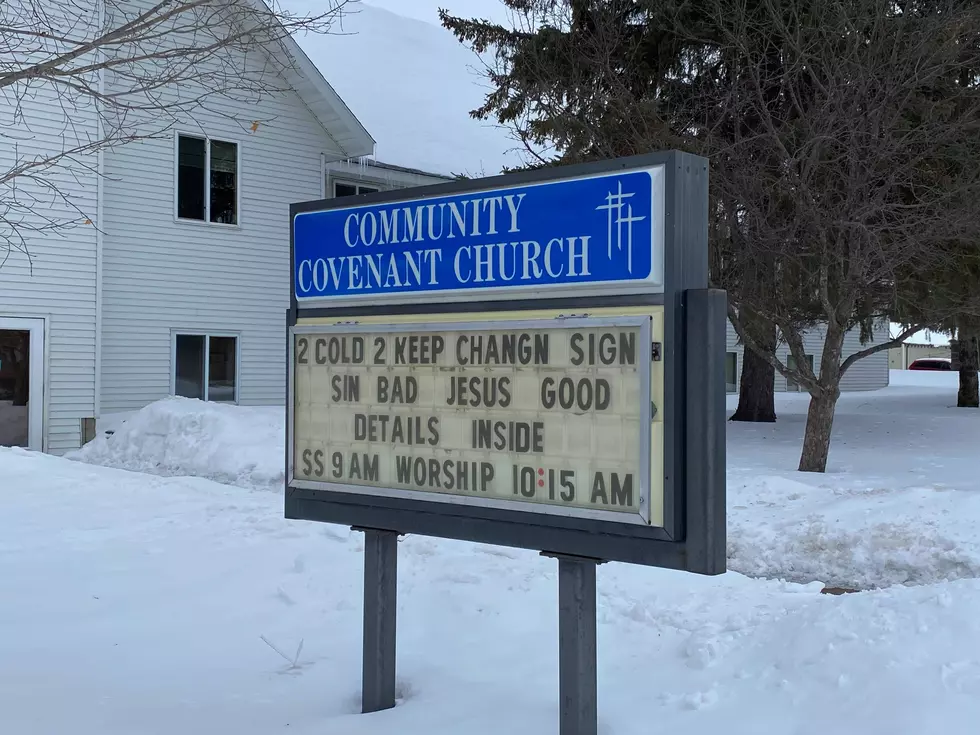 Upsala Church Creates Hilarious Welcome Sign
Abbey Minke
Over the weekend I had to go back and forth to Long Prairie a couple times. I had some stuff going on with family and work so there was just a lot of back roads travel happening. My usual route leads me through the small town of Upsala, and on my way back to St. Cloud I had to pull a U-turn to go back and read this church sign in its entirety.
Enter your number to get our free mobile app
2 Cold 2 Keep Changing the Sign

Sin Bad Jesus Good

Details Inside.

SS 9 am Worship 10:15 am
I have never laughed harder on a trip through Upsala, and I've ridden that road countless times. Well done Community Covenant Church. It is far too cold out to be doing outdoor chores. You guys managed to sum up your mission statement in six words, and that's the kind of efficiency we should all be striving for in 2020.
Abbey is on 98.1 Minnesota's New Country weekdays from 2-7 PM.