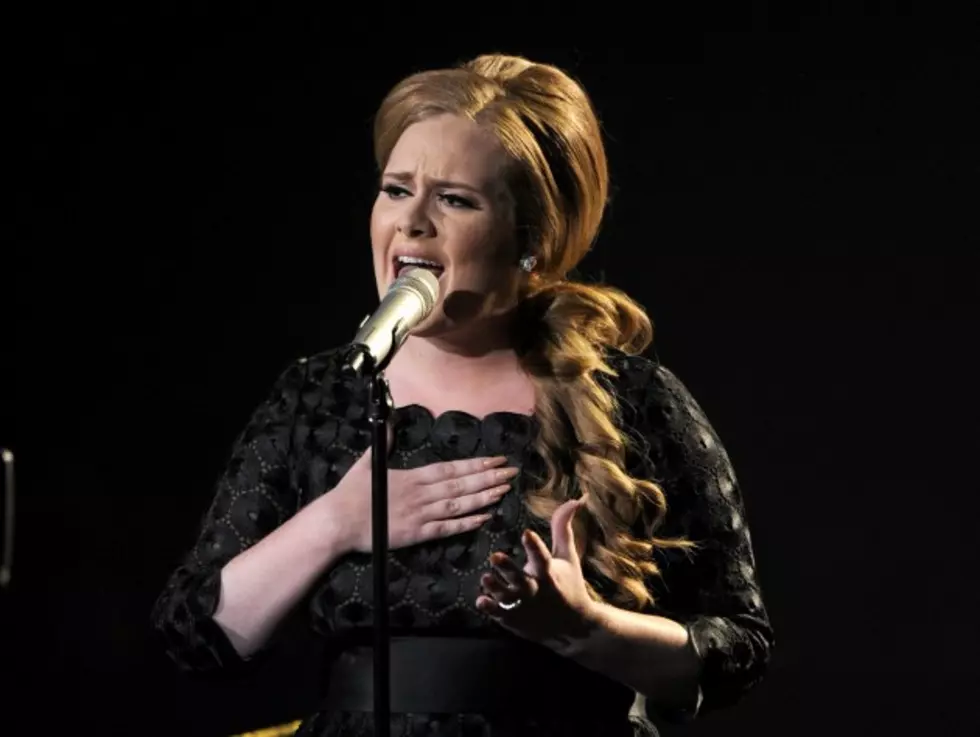 Ty's Top 5 Songs Of 2011!
On New Year's Eve, we'll be playing back the Top 94 songs of 2011, as voted by you.  Click here to vote for your songs of the year, there are a lot of really good ones to choose from.
Just to tease you a little bit, I am offering up my 5 favorite songs from this year.  You will neither find Lady Gaga, nor Katy Perry in my Top 5, which is a bit surprising because they each had fantastic years, respectively.  You will see there is no Nickelback, Maroon 5, nor Daughtry - even though I very much like all of those guys.
Songs that I find captivating, that I can't get out of my head - are usually ones wherein the lyrics are something I can directly relate to -  something that I have experienced, or felt, personally.  Other than a song's lyrics, I am always drawn towards things that are unique, or different.
Keeping that in mind, here are my Top 5 songs of this past year.
5) Hot Chelle Rae - "I Like It Like That"
These young guys had a breakout year, going from a band that had a small, but loyal, college following - to worldwide recording artists - almost overnight.  Their second single "I Like It Like That", is what I like to call a bonifide "party starter"!  Right from the very first line - "Let's get it on" - this song is upbeat, positive, and gets you in a very good frame of mind.  These guys definitely have their own sound.  They are young, talented, and motivated - which means there still may be lots of good things to come from Hot Chelle Rae.
4) Adele - "Rollin' In The Deep"
There is no question that Adele took the music world by storm, in 2011.  She has proven herself to be one of the best song writers in the world, after only releasing two albums.  With her powerful voice, her songs resonate in the mind, and certainly can bring out emotions of all kind - but especially that of losing, or trying to get over, a lost love.  I always love an artist, whose songs are obviously written from the heart, and with true life experiences in mind.  Adele is certainly here to stay, and while she may not be as flashy or high profile as; Katy Perry, Lady Gaga, Taylor Swift, Rihanna, etc. - the substance of her lyrics is in a class by itself, compared to all of those.  "You had my heart and soul in your hands - and you played it!"  Who hasn't been there?
3) Parachute - "Kiss Me Slowly"
I am kind of a sensitive, soft, mushy, guy - so it is a bit surprising that this is the only true 'love song' on my list.  The latest CD from Parachute, 'The Way It Was', doesn't have a bad song on it - but "Kiss Me Slowly" is something extra special.  It's a song about finding new love, and all of the; emotions, feelings, thoughts, and uncertainty, that come with it.  The song is super catchy, and will probably make you smile, as you are reminded of how lucky you are to have that special someone.  "Stay with me, Baby stay with me - tonight, don't leave me alone."  Good stuff, and it only gets better.
2) The Fray - "Heartbeat" --
I will admit that as far as The Fray goes, I may be their biggest fan.  Combining incredibly thoughtful, important, and straight-forward lyrics, with the one of a kind "whine" of lead man Isaac Slade, these guys will be selling out venues and putting out great songs, for a very long time.  When it comes to song writing, there is power, and beauty, in simplicity - and they've figured that out.  This song is all about loving, and forgiving, someone - no matter what they ever may say, or do.  It's about being so close to someone, that you can feel their 'heartbeat'.  That's a closeness that is hard to establish, and even harder to maintain.
1) The Script - "Nothing"
Not many musical acts reach super stardom much faster than The Script has, over the last year, or so.  They continue to release great song, after great song - but it truly doesn't get any better than their current single, "Nothing".  This tune is about wanting someone back, apologizing for mistakes, and trying to make amends.  Eventually though, you realize, and must come to accept the fact, that the one person you are trying to get through to - just isn't interested anymore.  That HURTS - and hits very close to home for some of us.  My favorite line from the song goes,"Every drunk step I take leads me to her door - if she sees how much I'm hurtin' - she'll take me back for sure."  Sadly, I can attest that this is not necessarily true.  If you've ever had feelings for someone; that you know doesn't feel the same way, that you know you shouldn't have feelings for, or that has broken your heart a few times - you will instantly relate to, and recognize, the pain in these lyrics.  It's obvious, and 100% real.
Those are my 5 faves from this year, what do you think?