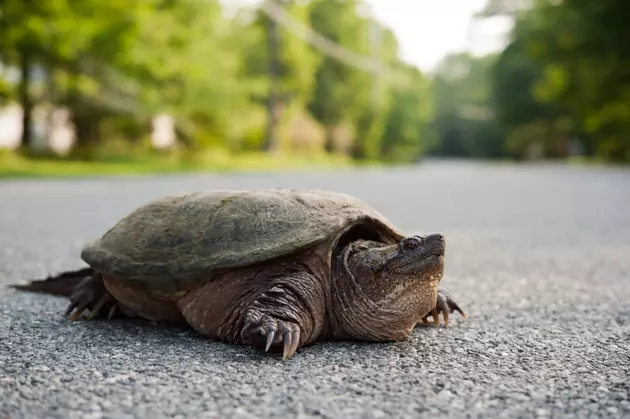 Turtle Crossing Season – How to Help Them Cross Roads
Emily Churchill/Thinkstock
Minnesota is the Land of 10,000 Lakes, and in those lakes live gentle, but slow creatures, the turtles. With the ice coming off the lakes and warmer temperatures, the turtles will now start to venture out to breed, feed, and lay eggs. In doing so, lot of them will venture across busy roads. Here is what to do if you see a turtle crossing the street this Spring and Summer.
Slow Down - If you see one slow down and DO NOT hit it. These creatures are vital to Minnesota's lake ecosystems.
Help Them Cross - Look for on-coming traffic, and when it is safe to cross help move the turtle in the direction it was going. Do not take it back to the side it was coming from, it will only start their journey all over.
How to Pick Them Up Properly - Use both hands to pick them up by the sides toward the end of their shell, and lift them up to move. Keep your hands away from their faces, they do bite. Never lift a turtle by the tail, doing so can damage their vertebrae.