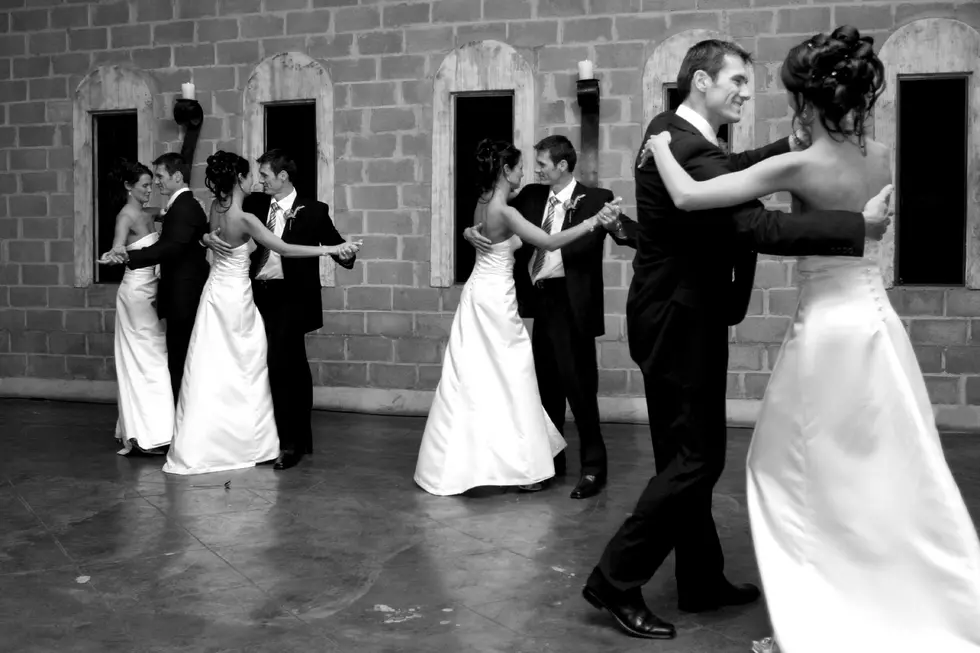 Tons of Weddings This Weekend – Here's Music You Hope Not to Hear [WATCH]
Thinkstock
If you're attending a wedding reception this weekend and love any of these songs, it's likely they won't get played at the dance cause the bride & groom despise them.
You're likely to see a ton of stretched limos all around the St. Cloud area, full of bridal parties looking forward to the festivities happening in the evening. Ask any of them what wedding dance song they hate the most, and it's likely one of these songs below will be mentioned.
The folks at FiveThirtyEight.com put a great list together of the "most banned wedding songs", and the list is extensive. You may be surprised that some of the songs you planned to request will be shut down quickly by the bride and groom.
10. Shout - The Isley Brothers
9. Happy - Pharrell Williams
7. The Hokey Pokey (all versions)
6. Electric Slide - Marcia Griffiths
3. Macarena - Los Del Rio
2. Cha-Cha Slide - DJ Casper
1. Chicken Dance (all versions)
It's not that all these songs are awful, they've just been over-played at every wedding dance anybody has been to, and nobody wants to hear it at theirs.
I was a wedding DJ for many years, and I can tell you that DJ's cringe when they have to cue up any of these songs. If they are ever banned to ever be played again, it'll be our happiest day.