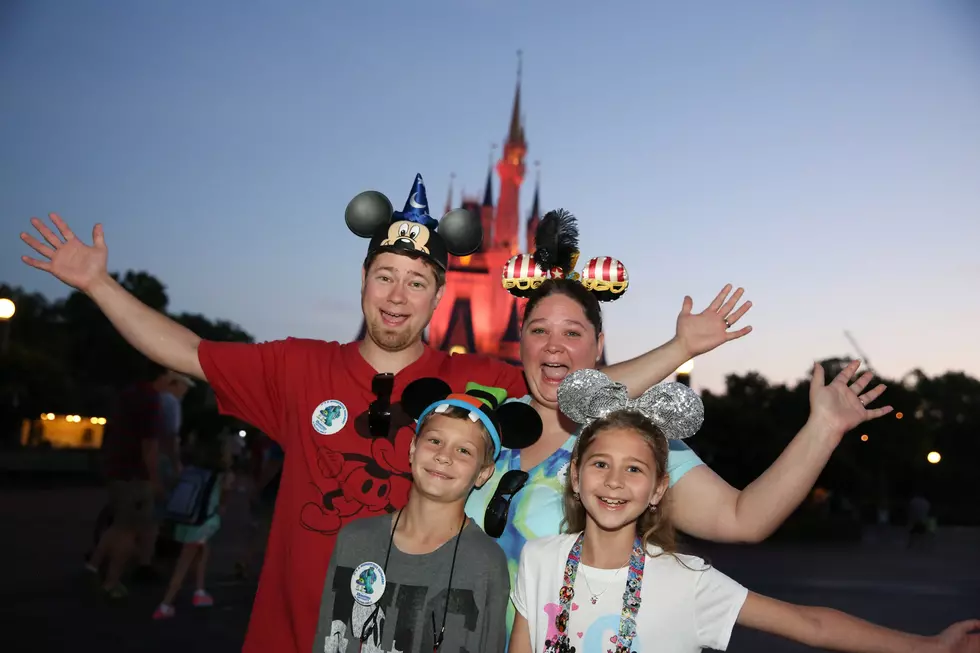 This Video is Every Minnesota Dad at Disney World [Watch]
Getty Images
I'm just a couple weeks away from a trip to the most magical place on earth, Walt Disney World. I'm beyond excited and have been consuming non-stop Disney content making sure I'm as ready for this trip as possible.
Yesterday I came across a video from Wisconsin comedian Charlie Berens. He is known for his Manitowok Minute video series, and Midwest focused content. His video this week pokes fun at your typical Midwest guy visiting Disney World with the family.
Searching for beer, wishing he was on a South Dakota pheasant hunt instead, complaining about parking prices, and "ope, 'scuse me-ing" through the park. I feel like I'm seeing into my own vacation future. I just have the feeling this will be my fiance in a few weeks when we are there.
Aww cool, Buzz Lightyear. I'd rather do a light beer buzz. What? I said very cool let's take a picture.

*Holds up Mickey ears* Do you guys have these in camo? No? How about blaze orange?

Hey Siri, what's a guy got to do to get a beer in the Magic Kingdom?

It's almost as cool as the log chute at the Mall of America"
The video also has no shortage of great lame dad jokes. Go ahead and check it out below, and remember this could be you soon. Dream Getaway 44 finds its home Friday morning, and you too could be hanging out with a Midwest Dad in Disney World if that is what you're into.