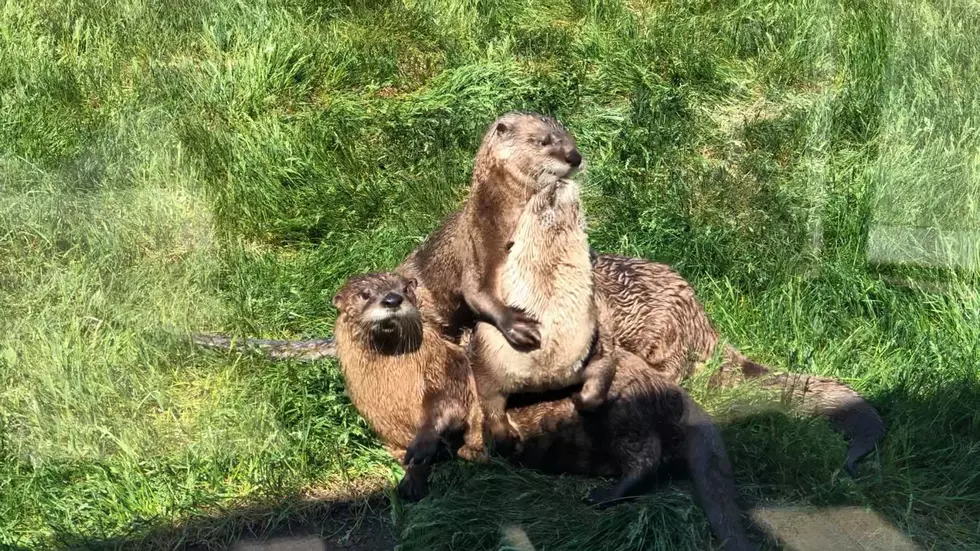 This Interactive River Otter Exhibit is 30 Mins from St. Cloud
Abbey Minke, Townsquare Media
Meet Ted, Dave, and Dewey, the river otters of the Pine Grove Zoo in Little Falls. They are new to the area, as their exhibit as just completed this past spring. The Pine Grove Zoo has known since 2006 that they wanted to add otters to their zoo family, and the plan really came to life in the past two years. With financial and fundraising help from the community of Little Falls, and lots of help from volunteers, the River Otter Exhibit is now open at the Pine Grove Zoo!
The exhibit itself has some really cool features that kids and adults alike will love. There is a glass tunnel that you can crawl through that makes you feel like you are swimming with the otters. The graphics around the glass were designed with images kids can search for that will also teach them about the otters and their habitat. The rocks inside the tank are actually based on the rocks in the buffalo enclosure next to the otters.
Ted, Dave and Dewey were named after Deuces Wild Dueling Pianos who did a fundraiser for the zoo, and raised $10,000 in a set amount of time. They hit their goal, and the otters were named in their honor!