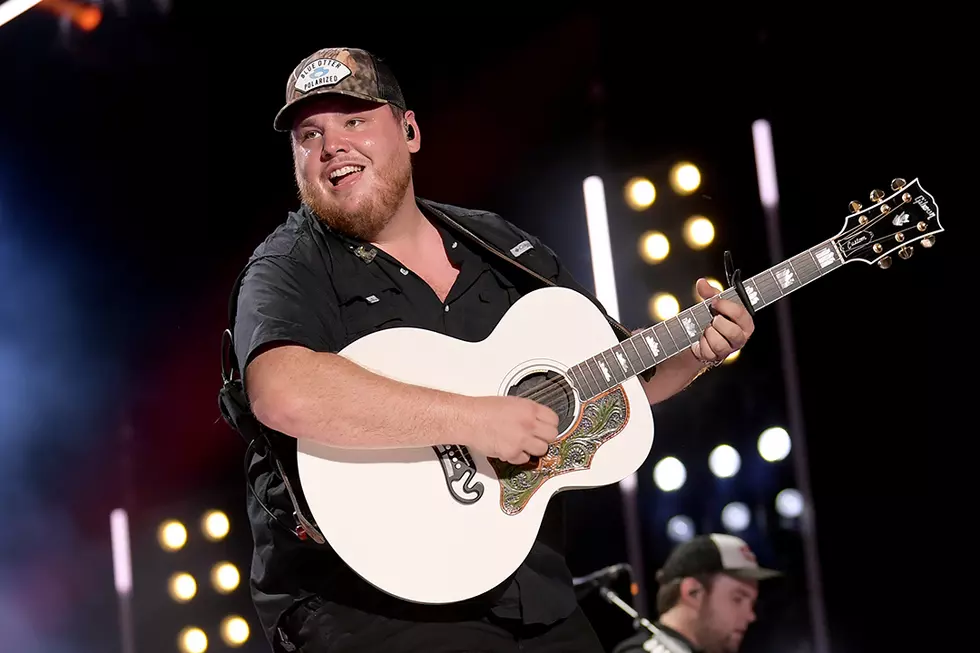 This Couple Claims They Were Fat-Shamed & Kicked Out Of MN Country Concert
Jason Kempin, Getty Images
This post has been edited to remove the embedded post with the photo to just have a copy of the Facebook text included.
WHAT'S HAPPENING AT COUNTRY MUSIC CONCERTS WITH SECURITY?
What is happening with security at concerts lately? First, we heard about a Taylor Swift fan that was having so much fun at a Taylor Swift concert, that a security guard was going to escort her out. Taylor Swift actually stopped the guard from trying to remove the woman from the concert, and Taylor Swift made sure she got to stay and refunded the money for the woman's tickets to make up for the guard treating her that way.
DID THIS REALLY HAPPEN?
Now we hear this story out of our Luke Combs concert that happened just a few days ago at US Bank Stadium in Minneapolis.
A woman says that two women were making comments about her husband's weight and that they paid good money for their tickets, but because of his weight, they were basically very uncomfortable.
According to her post, the man's wife offered to trade places with her husband if it would make them feel better, but the women kept making derogatory comments. When the man's wife got up to use the restroom, a security guard came out and asked the woman and her husband to leave because there were complaints. The guard wouldn't even let them tell their side of the story.  Did this really happen? Did you go to the show and see any of this go down?  Read the comments below and let us know what you think.
The post, which featured a photo of two women was widely circulated online and you can see here, was accompanied by this written account from Facebook User Nettie J Farmer:
So went to see

Luke Combs

last night in Minneapolis and let me just say ive never been more humilated in my life! Ive waited 8 months to see him in concert and got kicked out.
These people that were sitting by my husband & I and kept making remarks about my husband's weight and how it was uncomfortable for them and they paid good money for the seats they had. I finally got tired of it and asked if they wanted me to switch spots with him for their comfort and they said no. I told them there remarks were unnecessary and I was trying to make everyone comfortable but they didn't need to be making passive aggressive remarks. I went to the restroom right before Luke was about to come on stage and then one person came back with a security officer and the security asked to talk to me. He told me that he had complaints I was being aggressive with a couple people there and that I had to go. I told him he could talk to my husband and when my husband asked what was going on the security officer told him I was being belligerent. Dale said no she's not she's trying to talk to you but you won't let her talk. The security officer said but you guys have to go. My husband said but she's not doing anything he said I know but someone complained. Then when my husband said I get it I see what's going on the guy said no that's not what this is about. My husband said but your just going to kick us out and not even let us talk. So we got escorted out.
This picture is of the people that were sitting beside us. The people that saw my husband and my appearances and weren't comfortable sitting beside us since they sat down. Guess what we paid good money for this concert to be kicked out because they had a problem with my husband's weight because they didn't want us sitting beside them. So my first country concert ended bad.
Have so much love for Luke's music but definitely a different perspective of some of his fans. (But who knows if they were actually fans, fans would all be there for a good time together, right?) Looking at people and profiling them because of their appearance says alot about you as a person. So yes these 2 ladies that were sitting beside us in section 116 row 7 last night it is people like you that make events like this a bad place. It's people like you I'm scared for my kids to be around.
What do you think this is all about? Did this couple really get asked to leave the concert? Were they really not given the opportunity to state their case? If so, we've got some serious issues to deal with.
ALSO: See Inside Garth Brooks and Trisha Yearwood's Malibu Beach House:
The Cast of 'Friends': Then & Now
Celebrity Couples Who Got Engaged in 2018