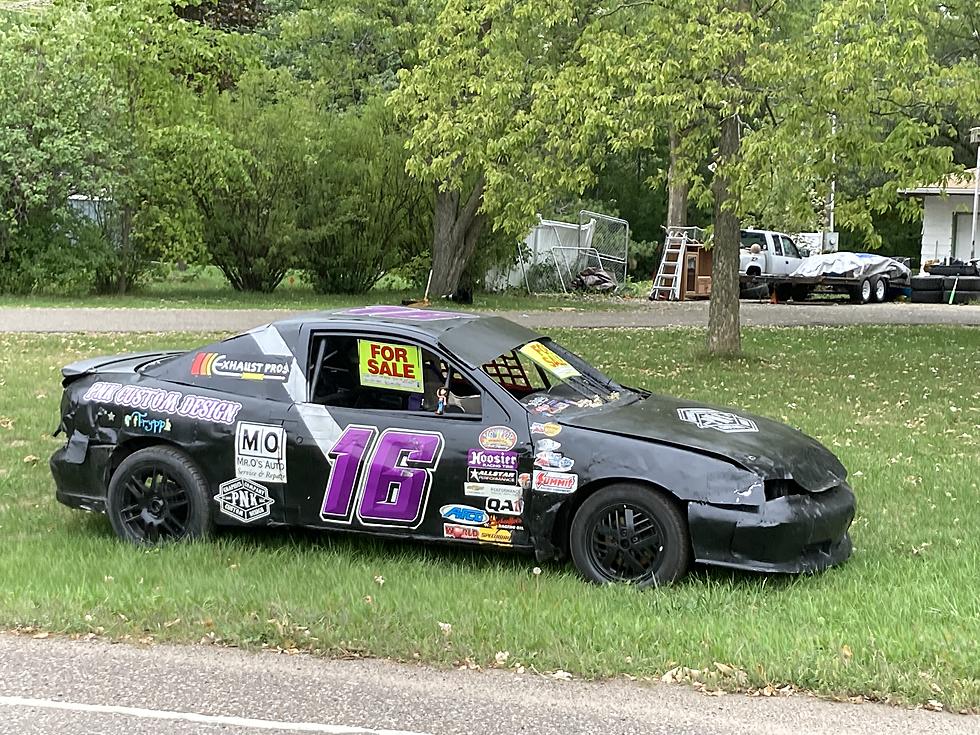 There's A Race Car For Sale In Sauk Rapids (In Case You Are Looking)
PHOTO: Dave Overlund
Searching for a car can be a very stressful situation. Between figuring out which make and model you are looking for and then finding a decent ride in your price range, the process is quite grueling.
If you are trying to find a new ride maybe check out this actual race car for sale in Sauk Rapids for the bargain price of $3,000. I doubt it's street legal but they will have to catch you first!
Why settle for a normal car when you could be the Stearns County version of Ricky Bobby? Just imagine, you pull up to the stoplight next to some dude with a souped-up Geo Metro, the light turns green and BAM. Race car.
The car comes with everything you need to get your racing career started, although your cool race car number has already been chosen for you (16). I think I would have gone with a really cool number like 69 or 87, but that's just me.
The car also comes with a bunch of cool stickers that might be able to be removed and put on other surfaces like pencil boxes, lockers and, if you are anything like my toddler, in your hair.
The car is conveniently located right near the Granite City Speedway, enabling you to start your racing career post-haste. I'm pretty sure all you need to get racing is a car and the rest takes care of itself, right?
This House For Sale in Duluth Looks Like The Flintstone's Home
Take a Look Around the Shoppes of Little Falls