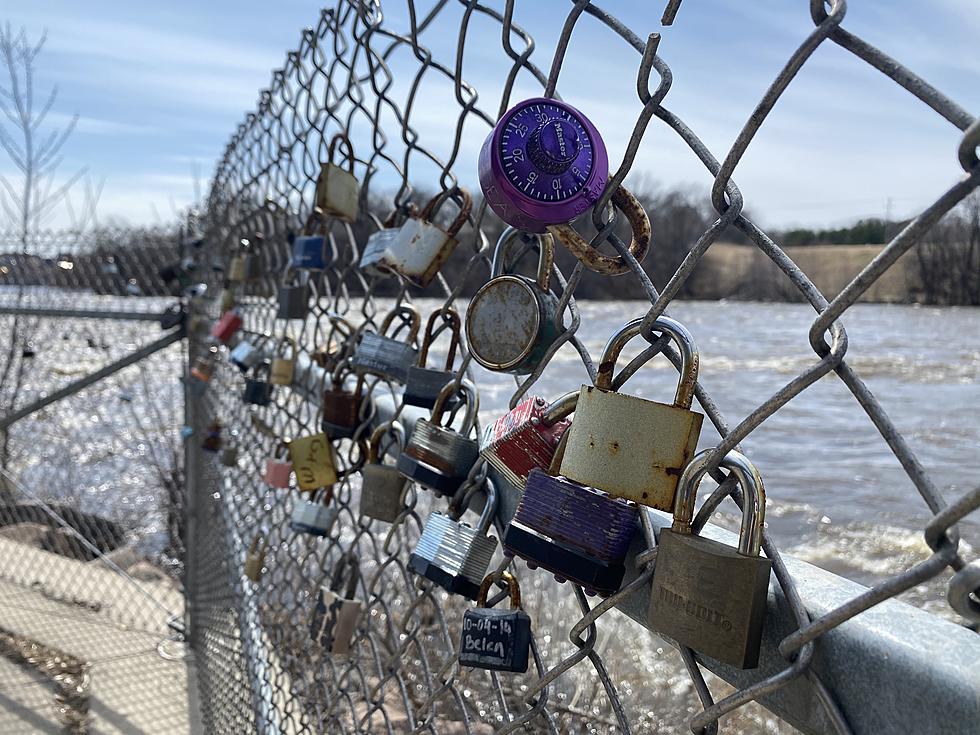 The Padlock Fence in Sauk Rapids Has Been Removed and Replaced
Abbey Minke
It has been over a year since I paid a visit to Southside Park/Lions Park in Sauk Rapids. Construction started there in June of 2020 to add a new event center, splash pad, outdoor live music area, and more. Walking along the path on the river there is one of my favorite places to bring my dog, and I'm glad this project is close to wrapping up. The whole place got a facelift and it looks really good.
I stopped by the park to take some pictures over the weekend, and as I was walking the path I rounded the corner to find that the fencing that had all the padlocks attached to it has been replaced.
I always loved that fence with the locks on it. I'm one of the lucky people who got to put their lock on the Pont Des Arts "Love Lock" bridge in Paris and when I first found this fencing in Sauk Rapids, I thought it was so cool that a similar trend had started so close to home.
Now the chain link fence that used to be around the curve in the paved trail has been replaced with what I've always called "cheese cutter" wire fencing.
As much as I loved the character and homage to Paris in the middle of Sauk Rapids, I gotta admit that the new fencing looks really good. The black posts give a modern and classy look to the park, which adds to the overall facelift it has received in the past year.
So as we (I) say goodbye to the padlock fence, we say hello to a summer of fun at a beloved park. Have a great summer!
10 Things You'll See at Every Small Town Summer Festival in Minnesota
10 Phobias That Make Living in Minnesota Challenging