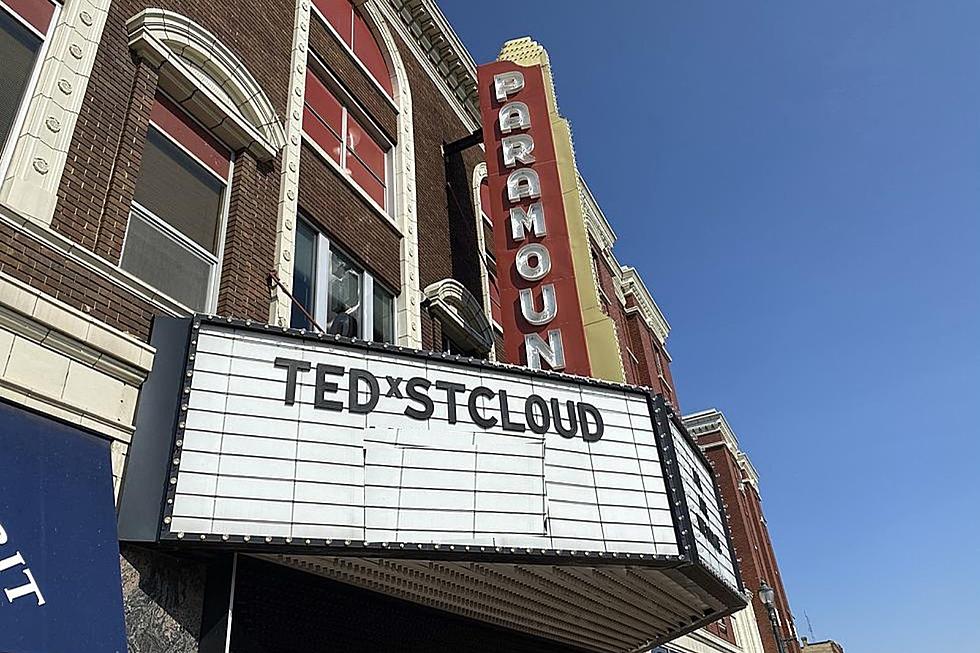 TEDx St. Cloud Announces Lineup of Speakers for October Event
Abbey Minke
TEDx is bringing back an annual event to downtown St. Cloud on October 14th.
In the spirit of ideas worth spreading, TED has created a program called TEDx. TEDx is a program of local, self-organized events that bring people together to share a TED-like experience. Our event is called TEDxStCloud, where x = independently organized TED event.
The event consists of talks from local speakers who are experts on their topics. This year's event is titled "Embrace" and will be held at the Paramount Theater. Seven different speakers are lined up to talk and share their ideas worth spreading.
Niloufer Merchant - A psychologist who uses a holistic approach to treat disorders related to trauma, PTSD, depression, and anxiety.
Robbyn Wacker - Leader in higher education (President of SCSU), an academician in gerontology and sociology.
Mary Bruno - An artist, community ambassador, and owner of Bruno Press in St. Joseph.
Charles Eisenreich - Lifelong pre-k-12 educator and administrator with a rich background in participating in and coaching sports.
Pete Rogers - Expert in automation technology integration and robotics systems.
John Harlander - Physicist and designer of  a NASA optical instrument that was used on the ICON mission.
James Alberts - Founder and pastor of Higher Ground Church of Christ, a social justice leader, and board member of ISAIAH MN.
Tickets for the fifth annual event are available online now for $42 on the Paramount Theater website. Check out more information and get your tickets here. 
These Companies Are Now Hiring In St. Cloud
Tell Us You're From Minnesota (Without Saying You're From Minnesota
See Crazy Shipping Container House for Sale in Minneapolis