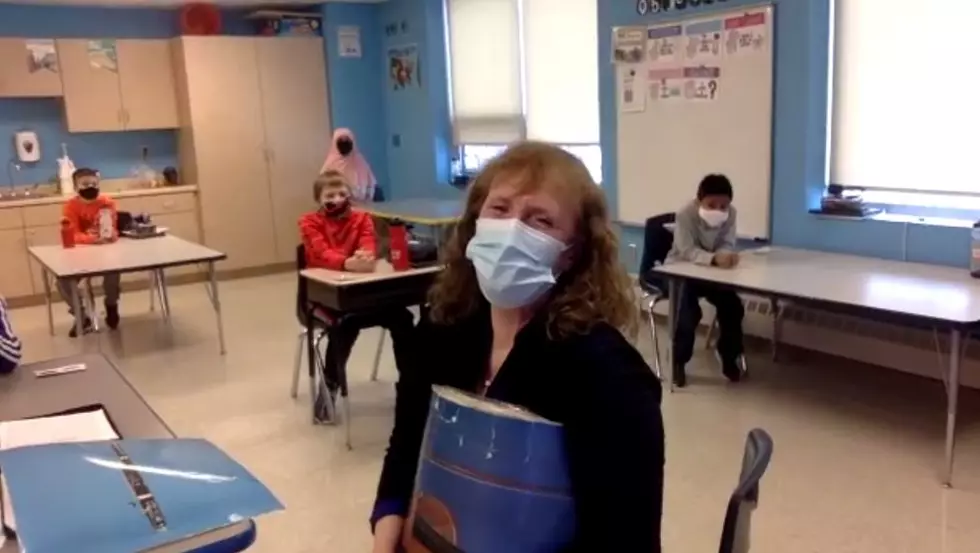 Teacher Of The Week: Karen Kruse Of Madison Elementary
Abbey Minke
Congratulations to this week's "Teacher of the Week," Karen Kruse of Madison Elementary. Kruse is a music teacher at Madison and was nominated by Nicole Wellen.
Wellen says that Kruse is always going above and beyond, not only for her students but also for the community.
She is truly amazing!!! She always sets up ways to help the community! Last year she hosted a turkey bingo at the school and made sure that every family who came won! Each family won a bag and sides and a turkey for Thanksgiving! She is always finding different ways to donate her time and energy! Due to the pandemic they were not able to have bingo or something to help the families. But just last week I received a personal phone call from her! She explained that someone left her 4 turkeys on her doorstep and wanted to give them to families who needed that and would use them. She is the best and is always thinking of others!!! She is truly an amazing teacher and person! It makes me very proud to be able to tell people that my daughter's music teacher is so involved with the community!
Our 'Teacher of the Week' receives a plaque from All-Star Trophy and Awards. and gift certificates from Great Harvest Bread Company, Coyote Moon Grille and St Cloud Floral.  A special thanks to Mathnasium of St. Cloud for also sponsoring our "Teacher of the Week."
Nobody knows what this school year will continue to be like. But one thing we know is that we want to continue to recognize teachers in Central Minnesota, even if it's in an empty classroom. We are ready to adjust to whatever situation presents itself.
If you know a teacher that is going above and beyond the call of duty, nominate them HERE for our "Teacher of the Week."
10 Things Minnesotans Pretend to Like But Actually Don't