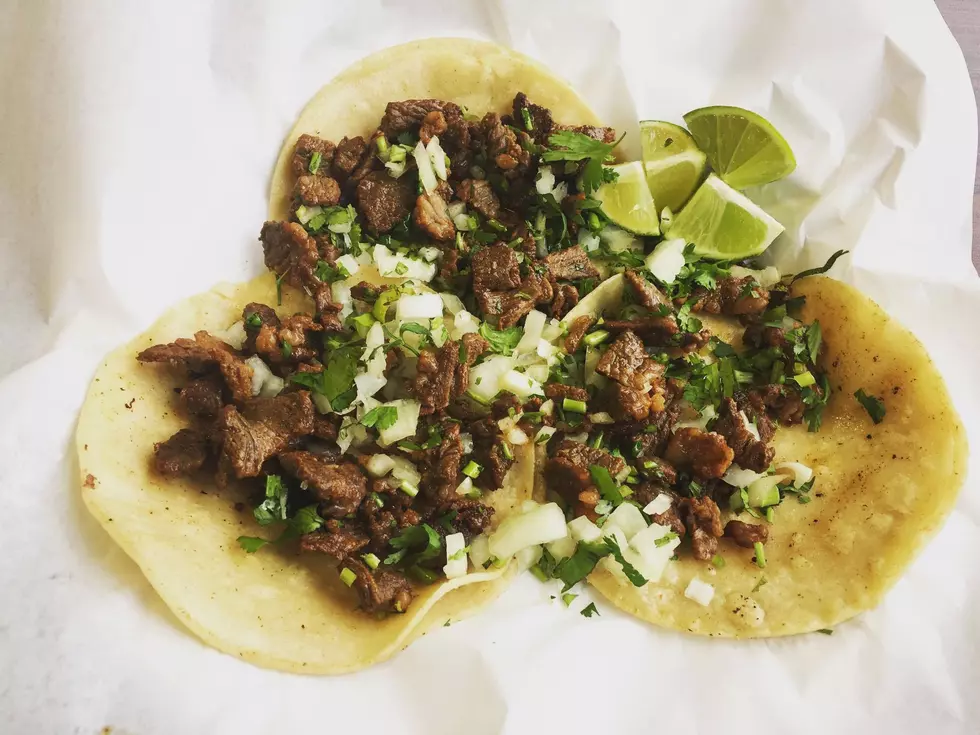 Taqueria La Campechana Restaurant Review
Carne Asada tacos from Taqueria La Campechana
This week a new Mexican restaurant opened in Waite Park. Taqueria La Campechana is open near Kia of St. Cloud in the strip mall next door to Carrie Johnson Bridal. The restaurant owners claimed that they served the best carne asada (grilled steak) in town, and they can't make that claim without expecting me to show up and test it out!
Immediately when I walked into the building I knew I was in for a treat. It just smelled like good, authentic, Mexican food. I wanted everything on the menu but I knew I needed to try the carne asada. I ordered three tacos ($1.99 ea.) and loved that they let me add my own toppings. I went with cilantro, onion and lime.
My boyfriend ordered beef flautas ($8.99) which are basically rolled and fried tacos covered in lettuce, guacamole, sour cream and tomato.
The flavor of the tacos gave me life. Taqueria La Campechana really does have THE BEST carne asada in town. The dish is my go-to no matter what Mexican Restaurant I go to and these guys aren't messing around. The spices were perfect, the meat was perfectly done, and I would eat these tacos every day if I could!
The flautas were amazing as well. Flautas have always been a favorite of mine and the ones I had last night were incredible. The shells weren't overdone, the meat was juicy, and the guacamole on top had just the right amount of kick!
If you get hungry this weekend, make Taqueria La Campechana your first option. They are serving up great food at incredibly reasonable prices. Plus the staff was really friendly!
Hours:
Mon-Sat: 10 AM - 9 PM
Sunday: 10 AM - 6 PM