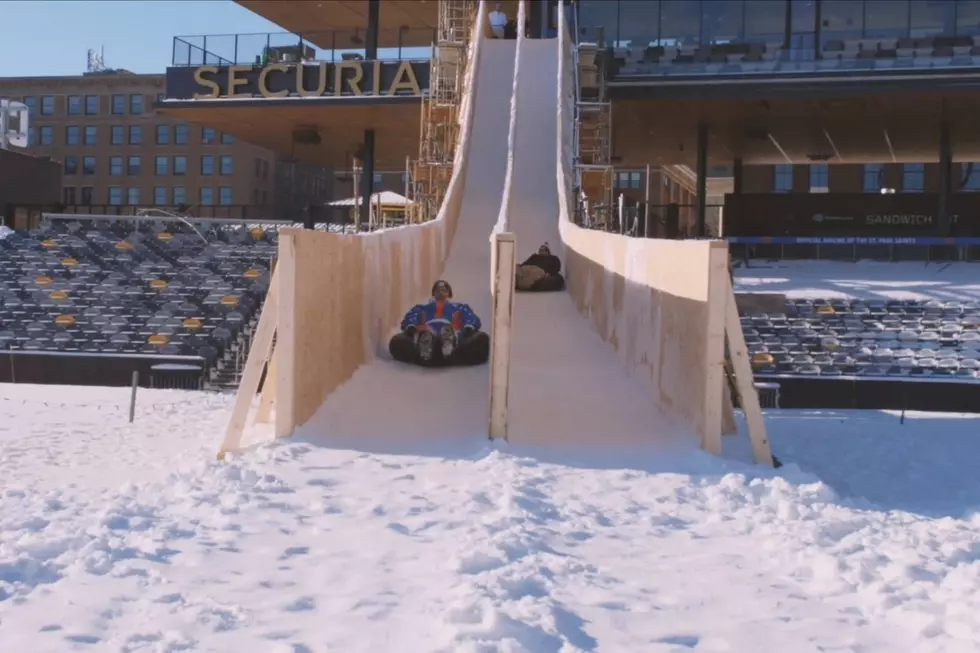 SuperSlide, Skating Rink Coming to CHS Field this Winter
Visit St. Paul via Facebook
It's all part of Destination Winter St. Paul.
The Saint Paul Saints, Visit St. Paul and City of St. Paul are inviting one and all this winter season to come enjoy Destination Winter St. Paul at CHS Field.
The home of the Saint Paul Saints will be turned into a winter wonderland from December 6 through February 22 and will include a Securian SuperSlide and Wells Fargo Winter skate rink. The super slide made its debut at Super Bowl LII last year; beginning 40 feet above the field and extending 130 feet, it will send rider's "sliding" into second base. Tickets will cost $10 for adults and $7 for children under 12 for unlimited slides during a one-hour time slot.
The Wells Fargo Winter skate rink -- which previously has been located at the Landmark Plaza -- is this year moved to CHS field to make more space for St. Paul's Winter Carnival. Access to the rink will be free of charge; cost to rent will be $5 or free to Wells Fargo card holders.
Select food and drink concessions will also be available as well as an indoor rental space for groups or parties of up to 220. The ice rink will also be available to corporate broomball and youth hockey groups and events.
Find more details about Destination Winter St. Paul coming to CHS Field here.