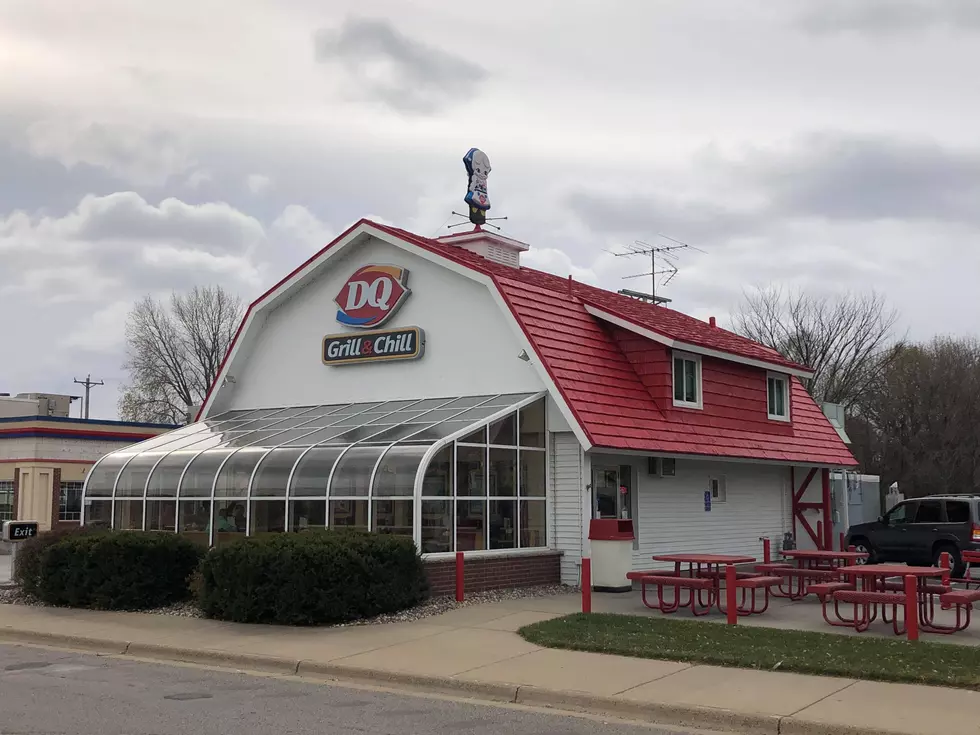 St. Cloud Red Barn Dairy Queen is Open for the Season
Abbey Minke
Spring is here! Spring is here! OK, maybe not, but we are one step closer now that St. Cloud's Red Barn Dairy Queen is open once again.
The Red Barn Dairy Queen located on HWY 10 in St. Cloud closed for the season at the end of November, and announced that it would be open again at the end of January.
Enter your number to get our free mobile app
There is something weird about Minnesotans. Even in the cold and snow we still want ice cream. One time during a blizzard with a no travel advisory a friend and I ventured out because we were convinced we needed ice cream. We just had to have it during that storm.
It is still very much winter, but getting our ice cream fix just got a whole lot easier with the Red Barn Dairy Queen opening it's doors. Start thinking warm thoughts, we will be rolling up to it in flip-flops instead of snow boots soon enough.
The St. Cloud Red Barn Dairy Queen is open every day, 10:30 am - 9 pm.
Abbey is on 98.1 Minnesota's New Country weekdays from 2-7 PM.