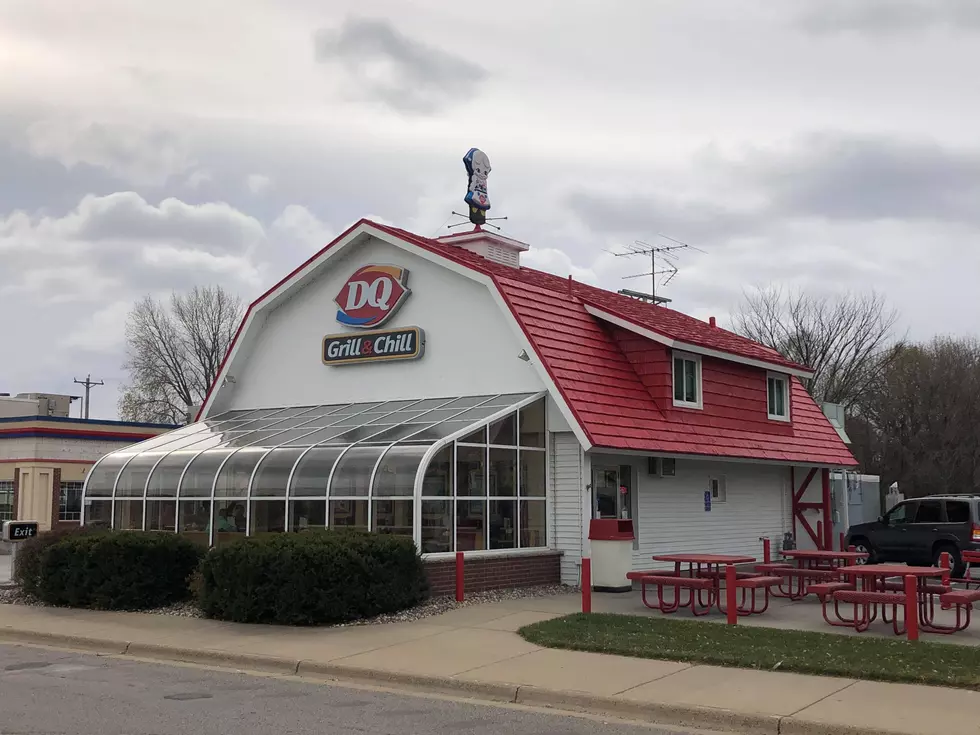 St. Cloud Red Barn Dairy Queen Announces Last Day for 2019 Season
Abbey Minke
The temperatures are dropping, snow is flying, signs of the changing seasons are all over. One of those being the closing of the Red Barn Dairy Queen on Highway 10 in St. Cloud.
They made the announcement on Wednesday, November 7th that their last day open for the 2019 season will be Sunday, November 24th.
For the remaining two and a half weeks of operation they are having a Freezing Blizzard Special. Buy any size blizzard and get the second one for 32 cents (excludes Royal blizzards). Why the strange number of 32 cents? Because 32 degrees is the freezing point. Quite festive if I do say so myself.
They have already set their opening date for January 31st 2020, so get your DQ ice cream fix on St. Cloud's east side while you can.