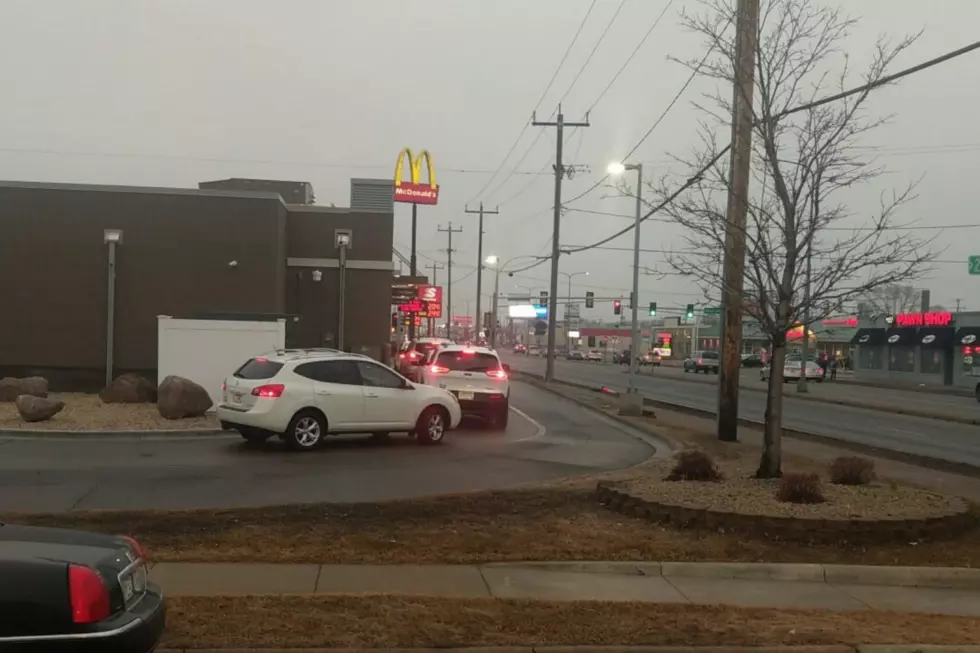 St. Cloud Good Samaritan Helps Truck Driver Get a Bite to Eat
Photo courtesy of Mike Stevens
Our news feeds have been littered with bad and scary news, so why not share something really good?
On Wednesday, Mike Stevens was driving truck through St. Cloud and needed to grab some food. Since all the restaurants are pick up or drive-thru only right now, it isn't the easiest for truck drivers to stop just anywhere. Here is what happened to Mike:
So this just happened. I'm in St. Cloud MN with the semi and I'm hungry. Everything is drive threw only. Tried walking through, no one knows I'm there. Plan B, spot a guy in a pickup eating his food so I walk over and ask if he would drive thru and get me something to eat. He agrees and then won't take any money for it. He said it was only $6 but it was more than that to me. God Bless you and God bless America!! This is how we survive times of crisis, we work together.
Enter your number to get our free mobile app
I reached out to Mike to see if it would be OK to share his story, and he went on to say the people who helped him wouldn't take any payment, they just asked that Mike pay it forward.
Just makes you realize that there is plenty of  compassion left in the world when you set politics aside.
When I asked Mike what restaurants can do to help truck drivers during this time, he said something helpful might be to post a phone number to the doors to call in an order. Truck drivers aren't always in their home areas so having a number easily accessible would be helpful.
People helping people. That's what life is all about right now. Do what you can to help your neighbors and pay it forward when you can. We are all in this together.