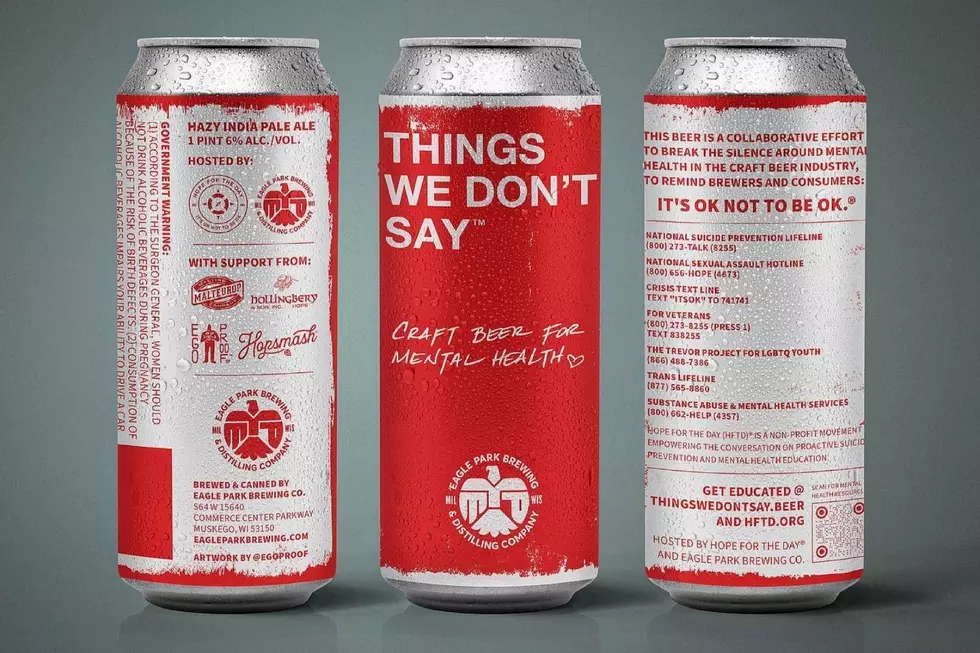 St. Cloud Brewery Joins Mental Health Campaign with Special Collab Beer
Joel Frieders via Facebook
Pantown Brewing Company is one of nine Minnesota breweries (at time of writing) participating in the international campaign to promote mental health.
On Tuesday, St. Cloud's Pantown Brewing Company shared a post on Facebook expressing excitement for and announcing a new craft beer campaign that it will be participating in.
"Every once in a while I get really excited about a project, program or collaboration," the Facebook post begins. "This one really has me PUMPED! I am excited to say we're partnering with MANY other breweries (including 8 from Minnesota at last count) across the country to produce 'Things We Don't Say' IPA."
"Things We Don't Say" IPA is a beer collaboration of Eagle Park Brewing Company (Milwaukee), Malteurop Malting Company, Hollingbery & Son, Egoproof, Hopsmash, WellBeing Brewing, Better Drinking Culture, Craft Beer Professionals and Hope For The Day. The beer originally goes back to 2019 when Matt Smith -- the owner of Wandering Soul Beer Company in Beverly, MA -- released an IPA by the name "Things We Don't Say" to highlight the impact of mental health after he and his wife lost a stillborn daughter. Now, breweries, ingredient providers and craft beer- and mental health advocates alike are partnering to further dispel the stigma surrounding mental health and encourage open and honest discussion.
A recipe base for "Things We Don't Say" IPA is being provided by Eagle Park Brewing Company, though all participating breweries are encouraged to make the beer their own and follow the recipe only as closely as they choose to. "The message this beer carries is as important as the beer itself," reads the Hope for the Day website. Portions of proceeds are invited to be donated to Hope for the Day, a non-profit movement empowering the conversation on proactive suicide prevention and mental health education. Pantown Brewing, in its Facebook post, announced that it has chosen to donate proceeds to a local mental health organization The Beautiful Mind Project.
Other participating Minnesota breweries as of writing are:
Kinney Creek Brewery (Rochester)
Tin Whiskers Brewing Co. (St. Paul)
Barrel Theory Beer Company (St. Paul)
Uncommon Loon Brewing Company (Chisago City)
Dangerous Man Brewing Co. (Minneapolis)
Lake Monster Brewing (St. Paul)
St. Paul Brewing (St. Paul)
OMNI Brewing Company (Maple Grove)
Watch for the beer to be released at breweries in May which is Mental Health Month. Read more about "Things We Don't Say" IPA as reported by Porch Drinking here.
15 Cool Central Minnesota Microbreweries to Visit