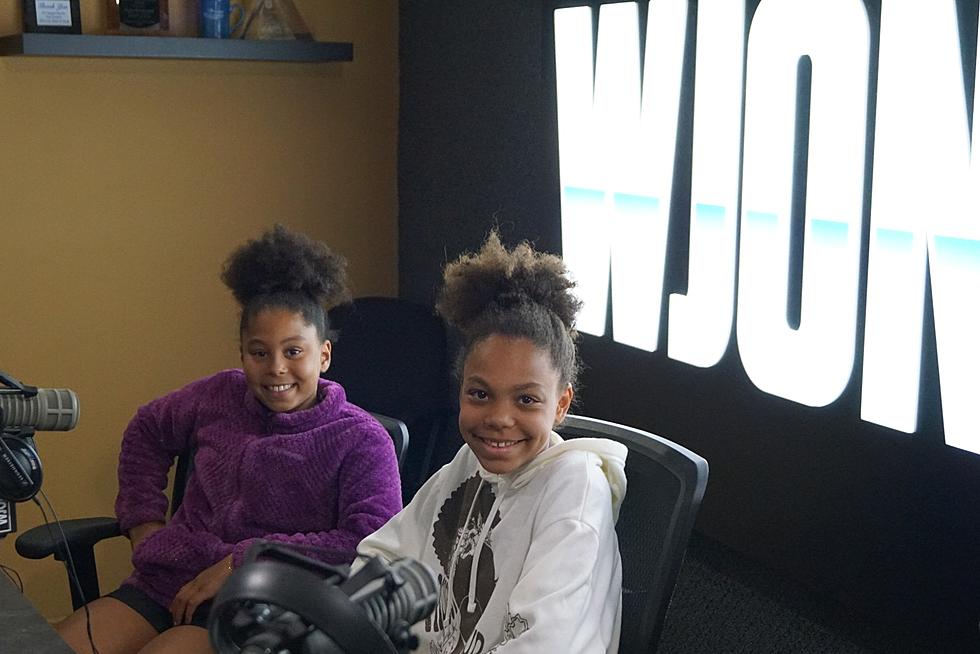 St. Cloud Area Sisters Grow Business and Help Charity
Farrah and Orly Reese, creators of Sisters Loom. Photo: Jeff McMahon
ST. CLOUD (WJON News) - Two sisters from the St. Cloud Area School District have turned their creativity into a growing small business. Farrah and Orly Reese started crafting during COVID, and Orly was surprised to see that family and friends were interested in buying their projects.
We started by making loom band bracelets and we sold them and (gave the) money to support Guillain Barre' Syndrome. We started selling that stuff at our birthday parties. (Then) our mom let us put something on Facebook and people bought it and then they just keep selling it.
Later, the sisters used YouTube to learn to crochet and started making small animals that sold well. Farrah says learning to crochet went quickly.
It didn't take too long. With a little bit of help from each other. We helped each other a little bit to make the different animals and learn the different stitches.
The duo started Sisters Loom on Facebook to sell more products and decided to use some of the proceeds to support  Guillain Barre' Syndrome, a rare disorder where a body's immune system attacks the nervous system. Farrah was diagnosed with the syndrome when she was four years old.
Their line has expanded to include clay necklaces, crocheted animals, and slime.
In addition to finding Sisters Loom on Facebook, they've planning to set up booths at a number of craft shows and events this summer.
READ RELATED ARTICLES
Come Visit Fairhaven, Minnesota in Pictures