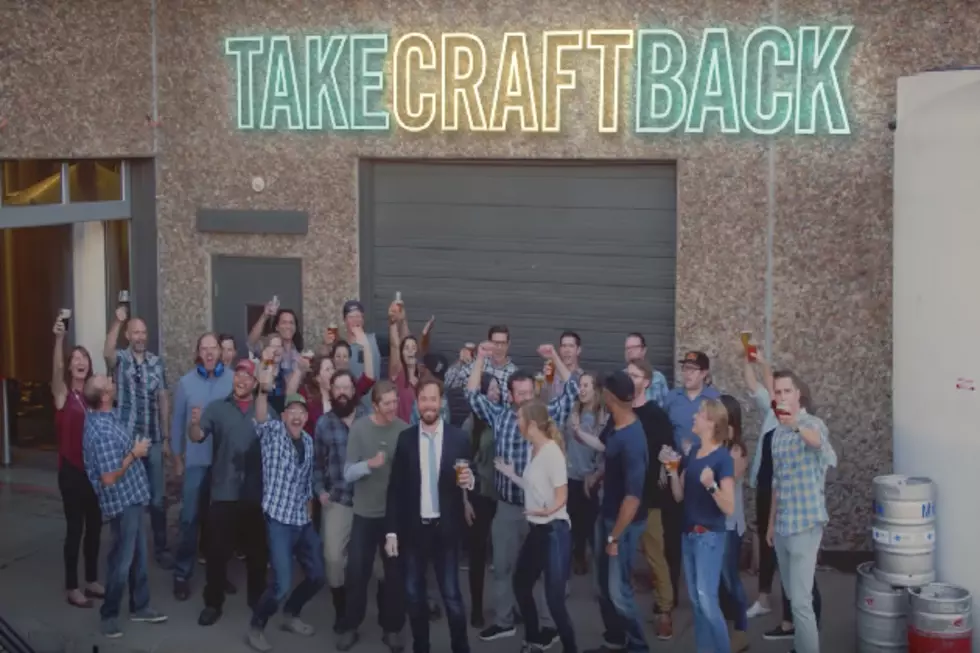 St. Cloud Area Brewers Join Fight Against Mega-Corporation in Hilarious Campaign
Credit: Take Craft Back via Youtube
A group of independent brewers is embarking on a David and Goliath-sized campaign to buy out their mega-corporation competition.
In a hilarious satirical video, The Brewers Association warns AB InBev and their "big beer cronies" that they're coming for them, and calls for craft beer enthusiasts everywhere to help #TakeCraftBack.
Anyone 21 and over can pledge at the TakeCraftBack website, though in a comical nod to the improbability of raising $213 billion, the website does not ask for any credit card details and includes the clause "we don't expect to be in touch" (though you will have to agree to being reached for your pledge if they should miraculously raise their goal). Pledges of $10, $50, $100 or $1,000 will earn backers a sticker, koozie, hat or shirt that says "Take Craft Back."
In the confirmation email from The Brewers Association, after you choose your swag, you are encouraged to further the campaign by supporting local craft breweries and buying beers that feature the new independent craft beer seal. Over 2,300 breweries have adopted the seal, according to The Brewers Association's website. St. Cloud metro area brewers, Pantown Brewing Company, Beaver Island Brewing and Urban Lodge Brewery and Restaurant have all confirmed by phone and email that they are members of the Brewers Association.
Other local breweries (membership unconfirmed) include:
What's your favorite local brewery and why?