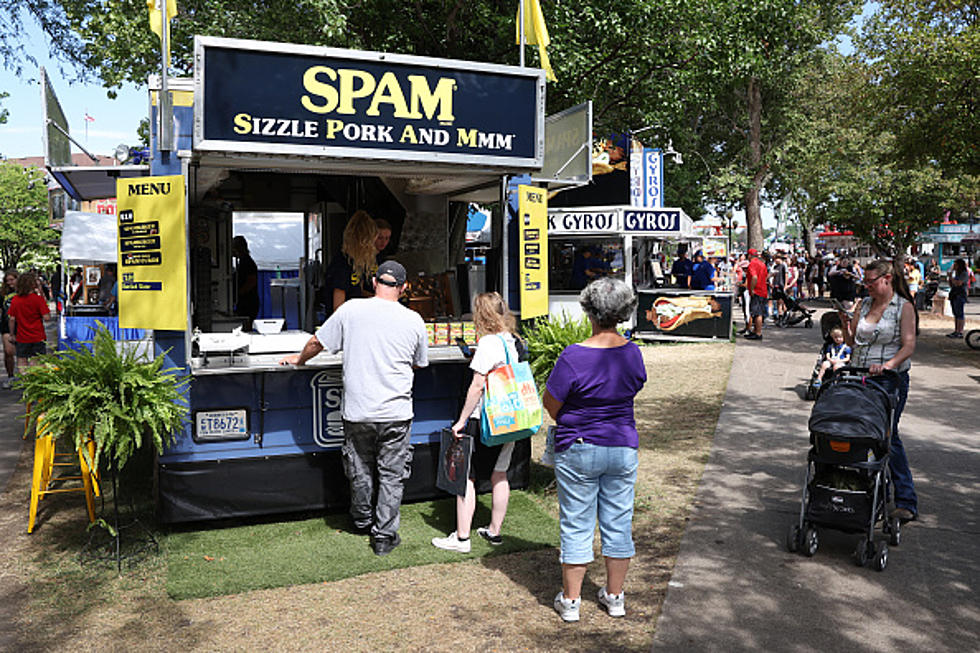 SPAM For Breakfast? Minnesota's SPAM Has A New Flavor Just For You
Getty Images
SPAM DOES IT AGAIN
Are you a SPAM lover? Have you fallen in love with the many different flavors and varieties that SPAM has created over the past few years to completely reinvent itself in our always changing society?  Fast-food eaters everywhere just might love their latest move.
WORK FROM HOME MIGHT LOVE THIS
So many people are working from home these days, but let's face it; We are the generation that doesn't actually LIKE to fix ourselves meals unless they are quick and simple.  People who work from home are actually getting out every morning before they start their day, to head over to the nearest fast food location to pick up a quick breakfast before they start working for the day.
Now with the new SPAM variety, it might make you change your morning plan.
SPAM BREAKFAST SANDWICH RECIPE
SPAM has now created SPAM infused with Maple Syrup, and they want you to try this recipe:
Cut one can of SPAM infused with Maple Syrup into 8 slices
fry up 4 eggs
toast 8 small frozen Belgian waffles
Add Maple Syrup if desired
Directions
In a large skillet, fry up the spam slices for 3 to 5 minutes, or until browned. Assemble the sandwiches by putting an egg on a toasted waffle, then layering two slices of maple flavored SPAM on each egg, then either adding additional maple syrup or simply placing the last Belgian waffle, creating a sandwich.
You can get the new SPAM by shopping at Walmart, Amazon, or by going to Spam.com by clicking here now.
Here is the lineup of The 2023 Minnesota State Fair Grandstand Concert Series
Come Visit Watkins, MN With Us in Pictures
Come Visit Richmond With Us in Pictures