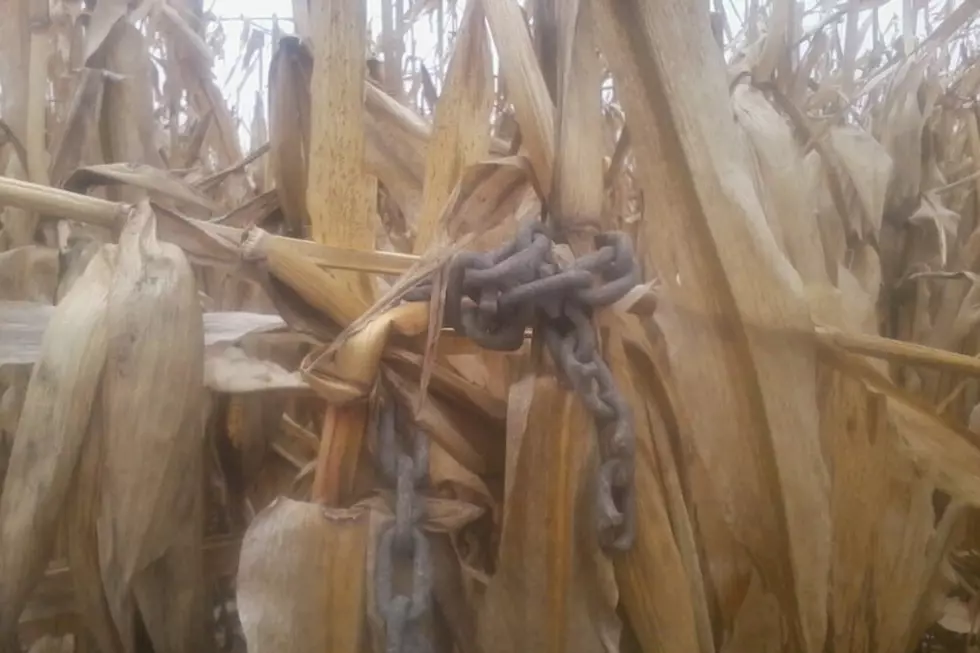 Somebody Booby-Trapped a MN Farmer's Field, Could Be More
Mindy Harshman Johnson via Facebook
A photo out of Lac qui Parle County in Western Minnesota is warning local farmers about booby traps found in a corn fields.
"Some fields near Cosmos, MN (10 mi. W of Hutchinson) have had metal, chains, and other debris found as 'booby traps' to damage harvesting equipment," reads a post on the Lac qui Parle County Emergency Management Facebook page. "Something to watch out for if you have not finished harvesting yet. Hopefully this is an isolated incident far enough away from our area."
The photo was originally posted to Facebook by Mindy Harshman Johnson. "This morning we started a new field of corn. We quickly discovered that we are victims of 'ag-terrorism.'" Detectives are looking for evidence and have found more booby traps like the first.
According to the Lac qui Parle County Emergency Management's post, there's speculation that the traps were left by a group or people against GMOs. Nongmoproject.org explains that a GMO (or genetically modified organism) "is a plant, animal, microorganism or other organism whose genetic makeup has been modified in a laboratory using genetic engineering or transgenic technology. This creates combinations of plant, animal, bacterial and virus genes that do not occur in nature or through traditional crossbreeding methods."
This incident is the only one of its kind discovered or reported to authorities so far, though local farmers are being warned of any such acts of "ag-terrorism" in their own fields.