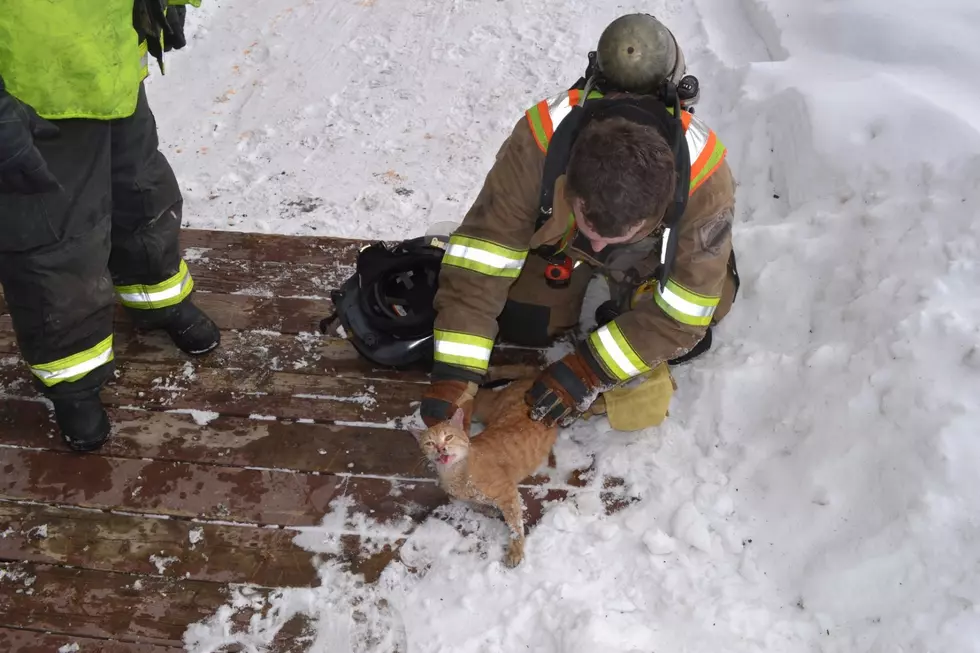 Pine City Cat Saved From Fire Was "Crabby" Says Fire Dept.
Pine County Sheriff's Office via Facebook
Just another reason cats aren't considered man's best friend...
The Pine City Sheriff's Office posted to Facebook Wednesday to say that a kitty woke up "crabby" after being saved from a house fire.
"On 3/5/19 at approximately 11 a.m., a structure fire was reported on Forest Road in Pine City. The house had heat and smoke damage but was saved. During an interior sweep of the house an unresponsive cat was discovered. Members of the Pine City Fire Department sprang into action and were able to revive the animal, avoiding further catastrophe."
"Not to start a cat vs dog argument," the Facebook post went on to say, "but apparently,"the cat was less than appreciative of the efforts and was described as quite 'crabby'. This might also explain why we have a K9 program and not a feline program at the Sheriff's Office."
On a more paws-itive note, at least the cat-astrophe wasn't worse!