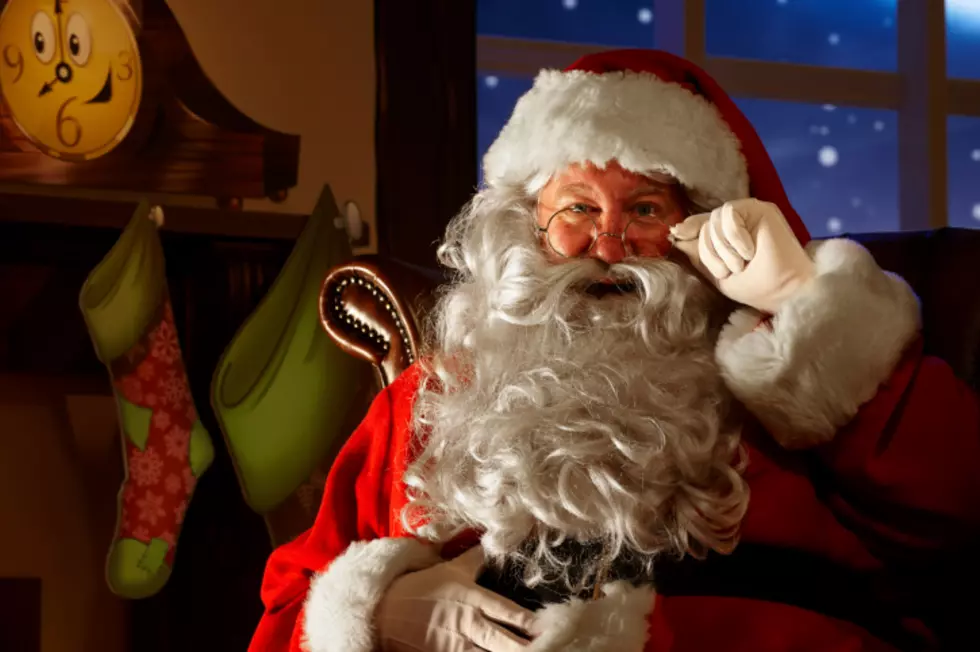 Our Central Minnesota Santa Tracker
stocknroll/ThinkStock
Santa is a very busy guy who loves spending a fair amount of time meeting kids from central Minnesota. Start creating your wish lists now, children! Santa is set to make a few public appearances before his main event on Christmas Eve! Check out our central Minnesota Santa tracker below!
Santa is stopping at the Sartell Coborns on 1st Avenue North on Thursday, Dec. 6 from 3:30 p.m. to 6:30 p.m.
Holdingford Area Chamber of Commerce present Santa Night in Holdingford on Friday, Dec. 7 from 4 p.m. to 8 p.m.
Santa will be at the Winter Nights and Lights Parade on Saturday, Dec. 8
Santa Night at the Country Lights Festival is set for Saturday, Dec. 8 from 5 p.m. to 7 p.m.
Santa Day at Great River Federal Credit Union is Dec. 8 from 9:30 a.m. to 11:30 a.m.
Santa is at Pizza Ranch on Monday, Dec. 10 from 5 p.m. to 7 p.m.
Pictures and cookies with Santa will be held at Minnesota Truck Headquarters on Saturday, Dec. 15 from 11 a.m. to 2 p.m.
Santa will be at The Pantry in Sartell on Saturday, Dec. 15 from noon to 4 p.m.
Santa is scheduled to be at Crossroads Shopping Center now through Christmas Eve.
He's a busy guy! If you know of more places Santa will be this year, please comment below and help us share the spirit!