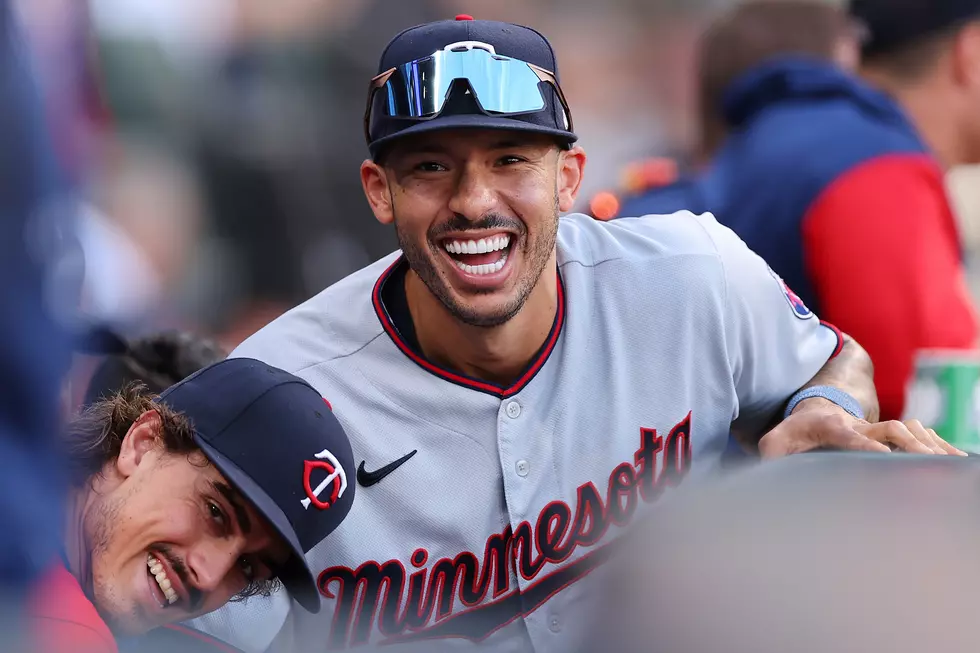 Open Letter To Twins: Please Don't Sign Carlos Correa [OPINION]
Getty Images
Last season the Twins shocked the baseball world by signing shortstop Carlos Correa to a three year deal that essentially was a one-year deal thanks to an opt-out clause that Correa invoked post-haste after the season.
Correa flirted with re-signing with the Twins but ultimately agreed to sign a long term contract with the San Francisco Giants. That is where the drama began.
Just hours away from his introductory press conference with the Giants, the team suddenly backed out of the deal due to concerns over Correa's physical exam. We subsequently learned that it was a leg surgery from 2014 that raised the red flag from the Giants organization.
Not one to rest on his hands, agent Scott Boras wasted no time in agreeing to a new mega-deal with the New York Mets, again maybe flirting with the Twins for a bit before ultimately deciding to sign a longer term contract with the budding superteam in New York.
Then the Mets decided THEY weren't thrilled with Correa's medical reports either. For the last two weeks the two sides have been renegotiating the terms of the deal to no avail. Now, a new report has indicated that Correa is reentering negotiations to sign with the Twins after all.
My question is: why?
First of all, Correa was one of the main players implicated in the Astros' cheating scandal of 2017. There were even a few teams in the league that had said they wouldn't sign him for any price based on that situation.
Second, he's a mercenary that clearly has no loyalty to the Twins' organization. Would you want to be in a relationship with a guy who had proposed to two other women in the last month only to come crawling back?
Third, the Twins actually have some solid depth up the middle coming up through the minor leagues. Royce Lewis, Brooks Lee and Austin Martin could all potentially man the shortstop position for years to come.
Fourth, despite the fact there is no salary cap in baseball, the Twins ownership is notoriously tight with the purse strings. Signing a shortstop to a huge contract doesn't add up for a "small market" (I know I hate that cop-out too) team.