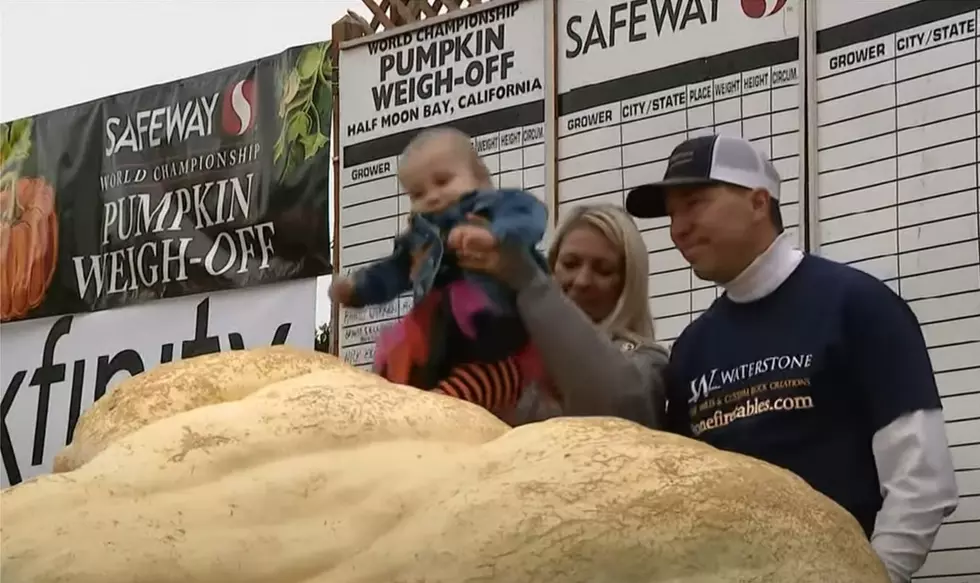 North America's Largest Pumpkin In Foley Tuesday
Photo: YouTube
FOLEY (WJON News) - This year's North American Largest Pumpkin was grown in Anoka, and will meet the public in Foley Tuesday!
Travis Gienger, from rural Anoka, grew the record-breaker and won this year's competition at the Halfmoon Bay Pumpkin Festival in California.
Guinness Records certified the pumpkin as North America's largest – weighing 2,560 pounds!
The famous pumpkin will make an appearance at Holdridge Park from 11:00 am until 5:30 pm.
Neighborhood Plumbing, Heating, Cooling, and Electrical sponsors the event, with candy for the kids and a chance to take a picture with the record-setting pumpkin.
Create These Creepy Delicious Cookies For Halloween