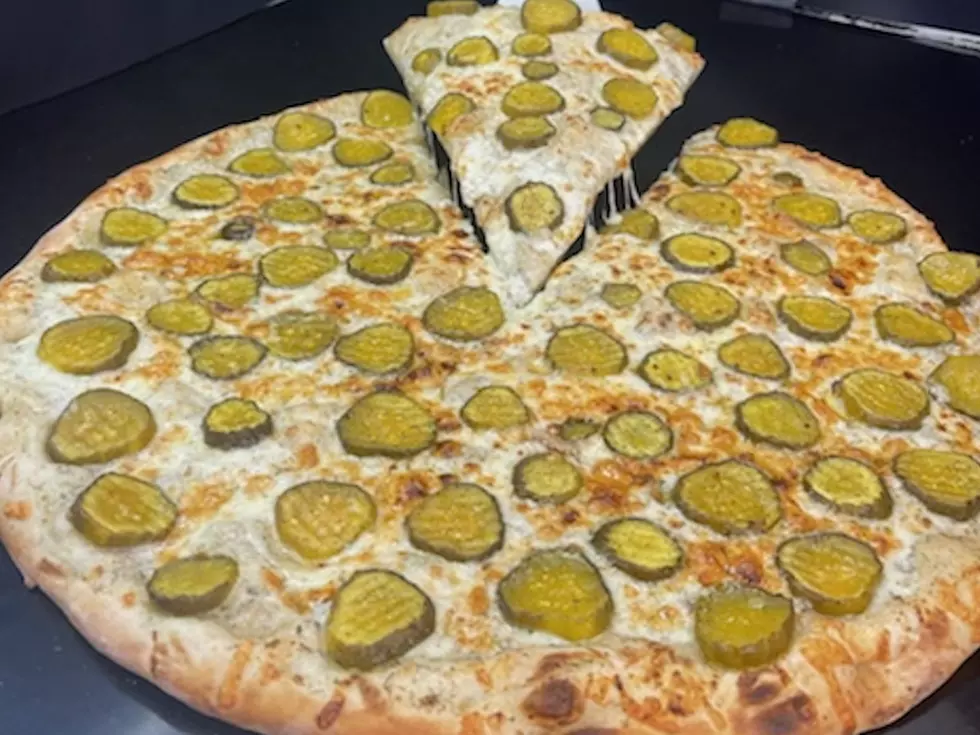 Forget The Fair! This Central Minnesota Meat Locker Has Pickle Pizza
Minnesota State Fair
Lots of people head to the Minnesota State Fair to sample the food. There are plenty of tasty treats inside the hollowed grounds of the State Fair, but one food item that people are still gushing over is the pickle pizza that is for sale at the fair. Well, you don't have to drive that far if you are looking for a slice of pickle pizza. Actually, you can buy a whole pizza, as the folks at Grand Champion Meats in Foley are offering frozen pickle pizzas for sale.
Grand Champion Meats posted the announcement yesterday to their social media page.
Can't make it to the MN State Fair?? No worries - WE HAVE OUR OWN DILL PICKLE PIZZA! Made fresh and sold frozen from Carbone's Pizzeria in Minnesota!! Check it out!
Carbone's Pizzeria describes the pickle pizza as having "A layer of garlic ranch, mozzarella cheese, dill pickles, and dill." An online search shows that some iterations of the pickle pizza have Canadian Bacon added to the toppings list, but this one being offered looks to just be pickles, cheese, ranch dressing, and spices.
So rather than drive an hour plus for a slice of pickle pizza, just hop in the car and head to Foley to get your fill.
I'm a fan of the idea, but can a frozen pizza live up to the flavor of a handmade fresh pizza? I guess I'm going to have to find out.
40 Things to Do in Central Minnesota This Summer
Come Visit Bowlus, MN With Us in Pictures
Come Visit Watkins, MN With Us in Pictures