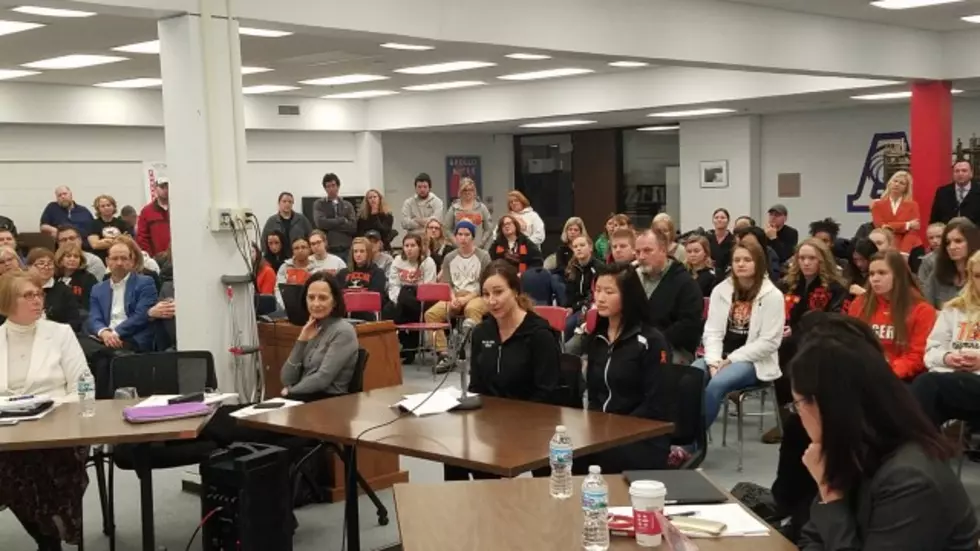 New Tech High School Plans Draw Ire From Some In The Community
Richard Leguil, WJON
ST. CLOUD -- Dozens of students and parents were at the St. Cloud School District board meeting Wednesday night to voice their concerns over the apparent lack of inclusion of space for the Tech Tigers Gymnastics Program in the new high school.
Jen Lucken is the parent of two girls in the program. She spoke over concerns the athletes in the program, would have their future put in jeopardy if the program lacked a facility.
"They have worked hard, and it would be very sad if they did not have a program facility that would take them all of the way to their future."
Lucken also spoke on how most of the athletes present there, which included several program alumni, had been involved since they were five years old.
Superintendent Willie Jett says the board is looking at how to ensure the program survives, and thrives.
"We're working within the parameters that we have, and we're going to have to figure out what we can do to make sure that program can continue to survive and to thrive."
Nearly 600 kids participate in the programs from kindergarten through 12th grade, and the program goes year round.