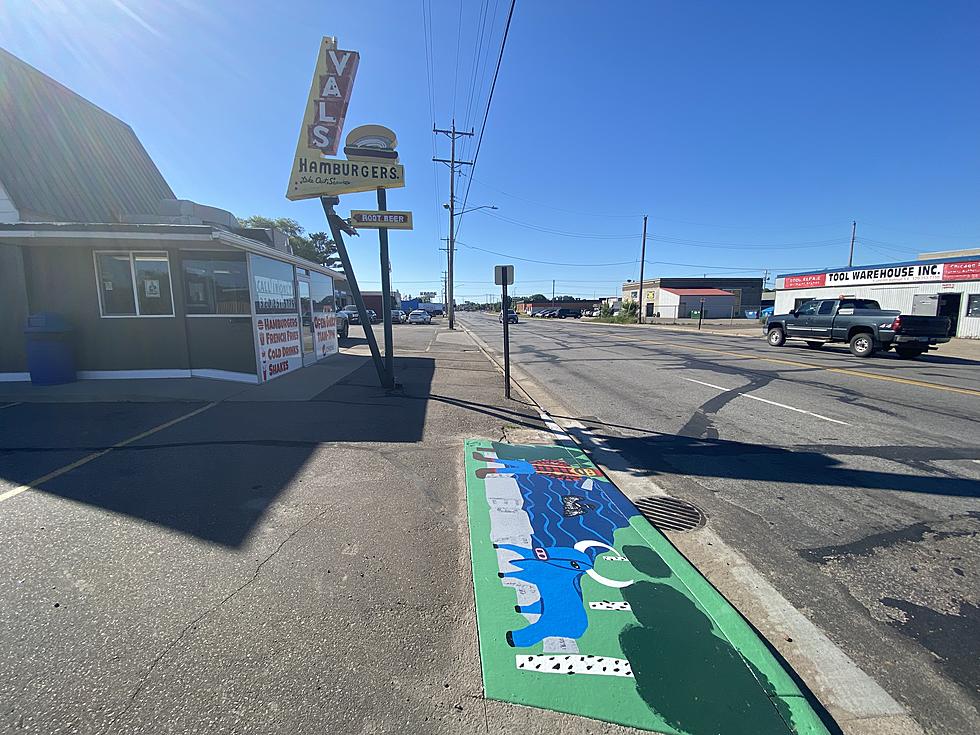 New Sidewalk Mural Painted in Front of Val's in St. Cloud
Abbey Minke
A new piece of art has popped up on a sidewalk on the east side of St. Cloud.
Hearts In Action is a local non-profit using socially responsible artwork to educate on social change and also contribute to socio-economic change in Burkina Faso and Sierra Leone and art access in Minnesota. This latest art installment has just been painted outside of Val's Rapid Service on Lincoln Ave in St. Cloud.
The new mural is painted right above a newly installed storm drain. It features Minnesota icons Paul Bunyan and Babe the Blue Ox. It also has a loon and a river painted onto it. The goal for the project is to encourage people to keep storm drains clean across the area:
Our drinking water starts here. Only rain down the drain. The Mississippi River starts here. Visit https://adopt-a-drain.org to learn more and sign up to keep your local drain clean.
This mural looks great, and the message behind it is even better. It is so important to keep our storm drains and waterways clean and healthy for our generation and future generations to come. If you are interested in adopting a storm drain in St. Cloud, it is a super simple thing to do that makes a big impact. Find out how to get involved here. 
The next time you are grabbing a burger and fries from Val's be sure to keep an eye out for this cool piece of art.
Moondance Jammin Country Main Stage Performers 2021
Seven Reasons Mosquitoes Might Like You More Than Most