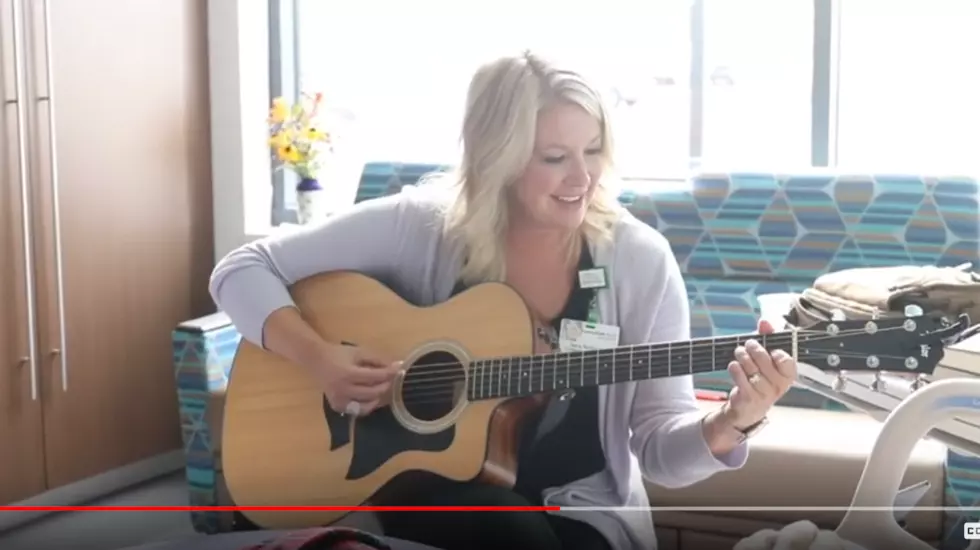 Music Therapy is Helping Patients at CentraCare in Long Prairie
CentraCare via YouTube
CentraCare in Long Prairie has been using a new method to help patients in their care. The new facility built in 2016 is one of few that offers musical therapy.
It can be scary being a patient in the hospital, but having someone come in and sing and play music can really help ease the stress and help the person relax. Jodi Hillmer, the director of patient car services, said it's been amazing to see the difference this therapy makes for the patients in long term care at the hospital.
It has shown to be beneficial for patients of all ages, outpatients coming in for surgery, mothers in labor, people with Alzheimer's and dementia, and many others.
Denice Klimek, the unit health coordinator, said:
"I think there's a lot of power in music for healing. And if they can relax, then they heal better and they heal quicker."
I think there is a reason music has been around for so long and found all over the world. It makes people feel much more comfortable and happy. To see CentraCare using it in a way to heal people is remarkable, and I hope that this music therapy finds its way into more facilities across Central Minnesota.