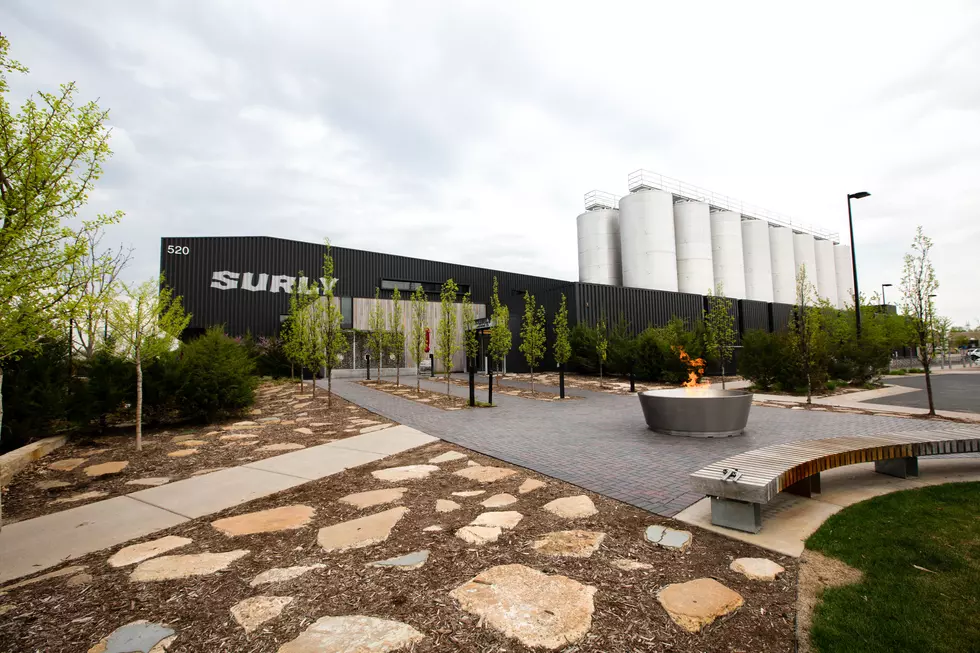 MN's Surly Brewing Announces "Dumpster Fire" Beer to Wrap Up 2020
Surly Brewing Co.
2020 has been a dumpster fire of a year, and now there's a beer to remember it by.
Minnesota's Surly Brewing announced this week the return of a beer they never thought they'd brew again but that seems more than appropriate for the end of 2020.
"Years ago we released a beer called Dumpster Fire," Surly said in a statement, "so named due to a literal dumpster fire in our parking lot. Long story short: someone emptied their charcoal grill into a dumpster at [craft beer festival] Darkness Day. The end result of that is too obvious to require elaboration, but it did inspire a beer the following year. We never thought we'd need to brew another version."
As the dumpster fire that is 2020 draws to an end, Surly has announced the return of that beer by the same name. It won't be exactly the same, though; while the first version was literally a smokey and hot beer (smoked brett IPA brewed with puya chilies), this year's version will be more "subtle" - a DDH hazy double IPA, featuring a bill of Citra, Galaxy, Mosaic, and experimental hops.
Dumpster Fire 2020 is being sold in 4-packs of 16-oz. cans available in the greater Twin Cities metro area on or around December 18th.
"We ran all the numbers," Surly shared in a social media post. "We looked at all the possibilities. But try as we might to find a way to keep the doors open and our team employed, the writing was on the wall: There was no longer a way forward for the Beer Hall." Compared to the same time last year, Beerhall sales were down 82%. If the hall was to stay open for dine-in service this winter, the brewery expected it would lose at least another $750k to $1 million. "A drastic change was needed to stabilize the company and ensure the continued operations of our core business, brewing."
Surly Brewing began in 2005 in Brooklyn Center before opening their 50,000 square foot brewhouse, beer hall, beer garden, event center and restaurant in 2014 on the border of Minneapolis and St. Paul.
Enter your number to get our free mobile app
15 Cool Central Minnesota Microbreweries to Visit