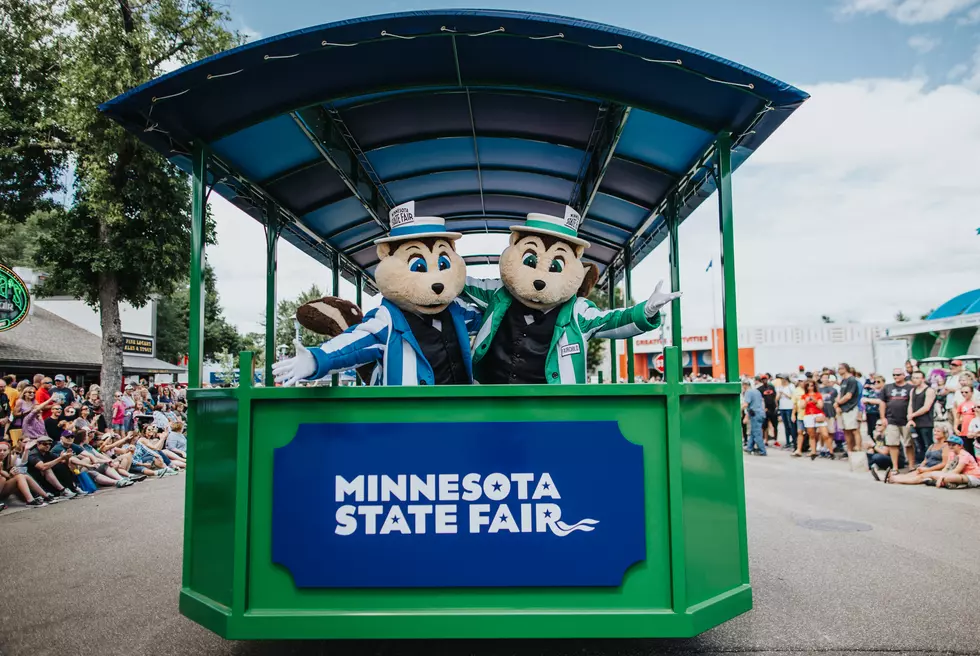 MN State Fair Announces All-New Fall Food Drive-Thru Parade
Minnesota State Fair
Maybe this year's Minnesota State Fair alternative drive-thru food parade wasn't such a bust...
Due to popular demand, the Minnesota State Fair Tuesday announced another drive-thru food parade -- a Fall-flavored parade!
"Due to high demand and incredible success," the State Fair announced at its Facebook page, "we're bringing the Food Parade BACK with a hint of fall flavor – literally!" The Fall Food Parade is set to run Oct. 1-4 and 8-11 and will feature 16 different vendors along a 1.5-mile route through the fairgrounds. Tickets are $20 per vehicle (plus $5 in fees) and covers up to 5 people per vehicle. No doubt having learned a lesson from its first attempt, vehicle tickets for this parade will be for sale through a lottery process after registration, and only one ticket will be allowed per customer. Tickets are available to register for now (Tuesday, September 15) through Thursday, September 17.
Participating vendors of the Fall Food Parade include:
1. Turkey to Go by MN Turkey Growers
2. Fresh French Fries
3. Mouth Trap Cheese Curds
4. Que Viet
5. Sweets & Treats
6. Pronto Pups
7. Tom Thumb Donuts
8. West Indies Soul Food
9. Minneapple Pie
10. Hansen's Foot Long Hot Dogs & Corn Dogs
11. Butcher Boys/Pitchfork Sausage
12. Cheese On-A-Stick and Fresh-Squeezed Lemonade
13. Giggles' Campfire Grill
14. El Sol Mexican Foods
15. The Hangar
16. Sweet Martha's Cookie Jar 
See the full menu here. Each vehicle ticket purchase also includes one (1) insulated Minnesota State Fair reusable lunch bag as a thank-you gift; a chance to wave to our beloved State Fair mascots Fairborne and Fairchild (sponsored by Faribault Woolen Mill), and play a fun in-car "Eye Spy With My Fair Eye" game to win prizes (sponsored by Cal Spas); and an opportunity to support the State Fair in a year when [it] will go without the ability to earn nearly all of [its] operating revenue. Food purchases are not included in the vehicle ticket price. For more details, visit the Minnesota State Fair website here.
Enter your number to get our free mobile app
Easy Summery Pineapple Ice Pops