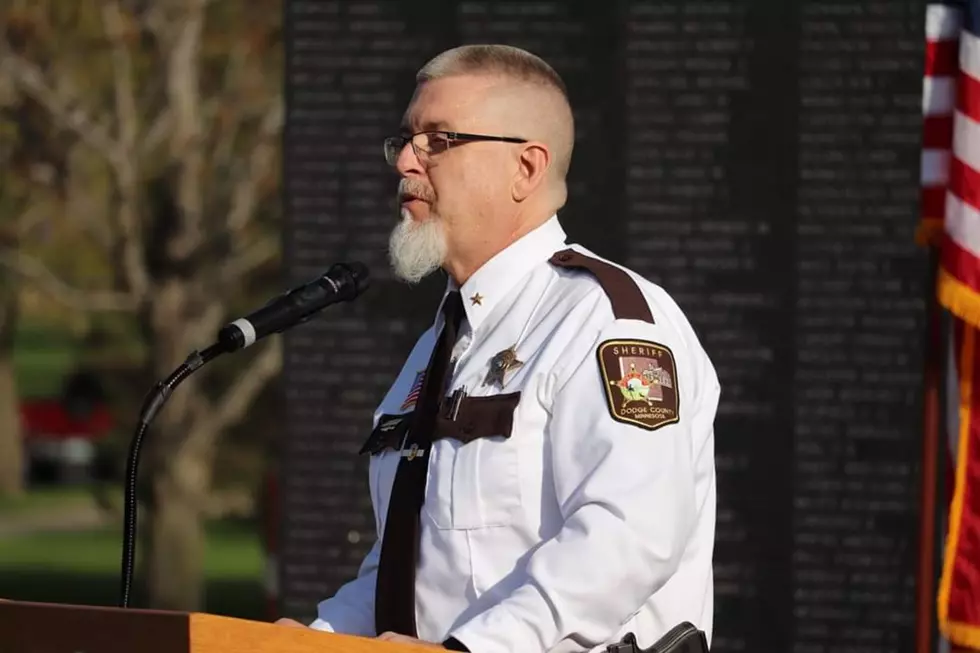 MN Sheriff's Online Vent, Defense of 1st Responders Goes Viral
Dodge County Sheriff MN via Facebook
The SE Minnesota sheriff did not hold back his feelings towards those who under-appreciate first responders.
A Facebook post from a Dodge County Sheriff over the weekend has gained attention and support for its defense of first responders during the current COVID-19 pandemic.
"TIME TO VENT," the post by Dodge County Sheriff Scott Rose begins. He immediately addresses community members who dismiss the heroic actions of law enforcement, fire and medical personnel.
"Over the last few days I've heard a few people...saying "Well…that's the job they signed up for!" or "Well…that's what they're getting the big bucks for! [...] We didn't sign up for this! Nobody signed up for this!"
He goes on to say that, while first responders have certainly committed themselves to public safety and -- at times -- putting themselves in harm's way, nobody has ever dealt with something like the Coronavirus before or could have expected to deal with something like it.
"We didn't sign up to risk getting exposed to a potentially deadly virus every day we go to work. We didn't sign up for being required to work and respond to calls without the necessary PPE equipment. We didn't sign up to risk getting exposed and potentially exposing our family members at home – risking their health and safety."
As far as the claims that first responders get paid "big bucks" for situations like this, Sheriff Rose goes on to say, Oour first responders in Dodge County don't even get paid…THEY ARE VOLUNTEERS…AND many who are getting paid have part time jobs to help make ends meet!!"
He concludes by affirming that every first responder -- including cops, firefighters and medical staff, basically anyone who's not staying safely at home away from the virus -- is a hero, not matter what anyone else may say otherwise.
Three days after it was posted to Facebook, the post has received 1.5k engagements, over 365 shares and over 240 comments of support.
Enter your number to get our free mobile app
TSM St. Cloud Announcers and Reporters Working from Home