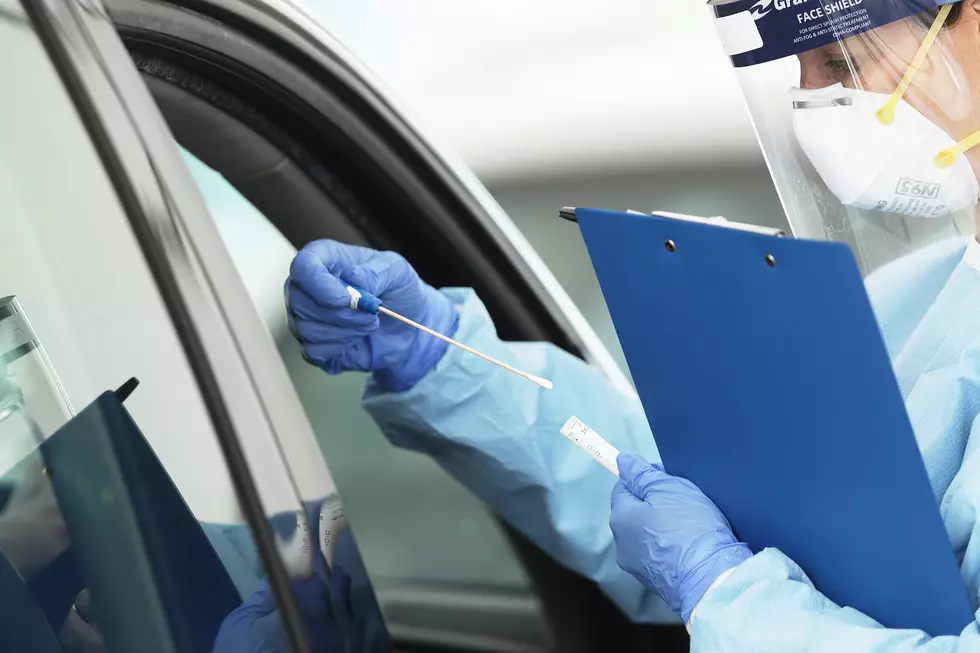 MN Opportunists May Be Reselling At-Home COVID Tests for Profit
Getty Images
If you're having trouble finding at-home COVID-19 tests in Minnesota stores, that may because some Minnesotans are buying them up to resell at higher prices.
With many places -- from schools to businesses to entertainment venues -- now requiring proof of vaccination or proof of a recent negative COVID test, you may be looking for at-home COVID-19 tests to have on hand. Depending on where you live, however, they may be hard to find due to the selfish motives of money-greedy opportunists. A post recently shared to the Minnesota thread of Reddit reveals that some people appear to be buying up at-home kits to re-sell at higher prices online.
"Every single at home Covid-19 test in the Twin Cities is gone," says Reddit user u/_OP_is_A_. "I've spent the last hour reporting all of these price gougers on Ebay." He accompanies his post with what appears to be a screenshot of at-home kits being sold on Ebay for exorbitant amounts.
(If post above does not show, refresh page or click here)
According to the screenshot, boxes of two (2) BinaxNOW COVID-10 Antigen self tests are selling for as much as six boxes for $289.99 and eight boxes for $379.99 online. That's an average price of about $48 per box. In contrast, Walmart is selling a single box with two tests for $14.00 (at time of writing Walmart is out of stock), Walgreens is selling a single box with two tests for $23.99 and CVS Pharmacy is selling a single box with two tests for $23.99 online. The Ebay sellers, it would seem, are trying to make a significant profit off of reselling COVID-19 at-home tests.
"It's against eBay's rules to price gouge, they're charging way above retail," commented on Reddit user.
"It's also against the law to price gouge," added another. "The government needs to start enforcing this."
"Price gouging rules only apply during emergencies," countered one Redditor. "So it would be against eBay's rules to buy up gas masks or air filters during a volcanic ash event or when smoke from wildfires is at catastrophic levels and then resell them at crazy high prices to people who desperately need them."
EBay's Price Gouging policy says the following:
Items that are considered essential must be offered at a reasonable price
Inflating the price of goods in response to an emergency or disaster is not allowed
eBay may restrict the sale of items that are susceptible to price gouging behavior - for example, by only allowing items to be sold by authorized sellers
Sellers must follow all applicable laws and regulations that apply to the sale of their items
Ebay's policy page also includes this note:
We're actively addressing reports that some sellers are charging unfair or unreasonable prices for certain items on eBay. We encourage our community to report any listings they suspect of unfair pricing to us.
Some in the Reddit thread have noted that rapid antigen tests are offered for free at Walgreens and CVS locations. Some have also noted that rapid antigen tests are not the same as PCR tests and may not qualify as adequate proof of a positive or negative test result.
10 Reasons Not to Move to St. Cloud
LOOK: Things from the year you were born that don't exist anymore
The iconic (and at times silly) toys, technologies, and electronics have been usurped since their grand entrance, either by advances in technology or breakthroughs in common sense.
See how many things on this list
trigger childhood memories—and which ones were here and gone so fast you missed them entirely.