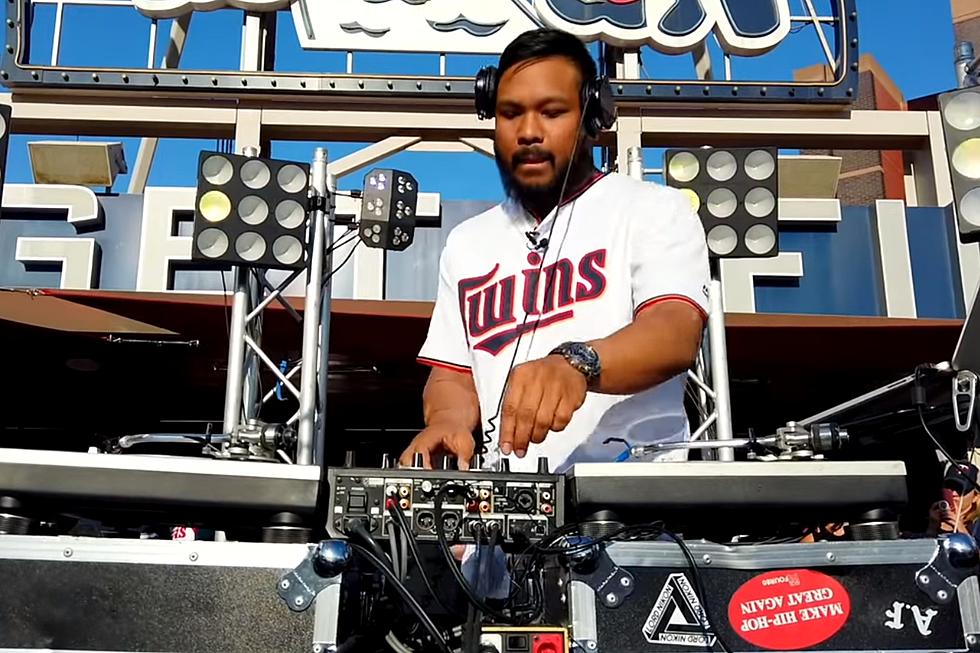 MN DJ Becomes First to ever DJ the National Anthem at an MLB Game
GoRadioMN
via Youtube
He DJ'd the National Anthem before the Twins home game against the Tampa Bay Rays.
Minneapolis-based DJ Bonics last week became the first person to ever perform the National Anthem before a Major League Baseball game entirely over the turntables.
"This National Anthem thing is more than...just doing it and piecing it together," he says in a video posted to Youtube. "It's, like, taking a bunch of different National Anthems from white, black singers...women, men...dead and alive...not all in the same key...meshing them altogether for one thing which is the National Anthem."
On Tuesday, June 25, 2019 Bonics -- who's also the tour DJ for rapper Wiz Khalifa and midday radio personality for Go 95.3 -- spun the National Anthem to 35,000 baseball fans at Target Field.
Watch his performance -- and moments leading up to it -- at the video below: