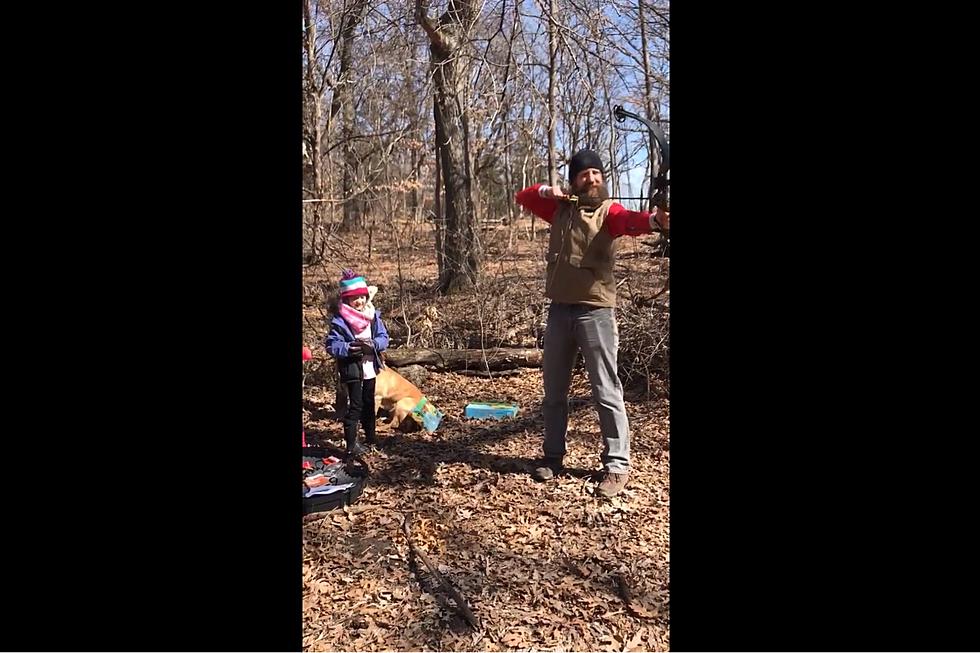 MN Dad Pull's Daughter's Loose Tooth with Bow & Arrow [WATCH]
Ben Watkins via Facebook
I don't know if pulling a loose tooth gets any more Minnesotan than this!
"Kizzee Jo had a loose tooth and she was sick of it!" Ben shared in the video's caption. "We gave her some choices for how to take it out and she decided to...go for the old, 'Tie the tooth to an arrow' method!"
In the video below, Ben can be seen preparing to fire an arrow to which a string is tied. The other end of the string is attached to his daughter's tooth. "Here we go," says the person behind the camera, preparing Ben's daughter. Ben safely fires the arrow. His daughter takes it like a champ, grinning and showing off her missing tooth to the camera as the other girls run off to find the arrow and tooth.
A week and a half ago, Ben -- a science teacher in Buffalo -- posted another fun video of his daughters seeing how many colored pencils they could fit into his beard. Watch that video here!
What's the craziest method you've ever used to pull out a loose tooth?
Enter your number to get our free mobile app