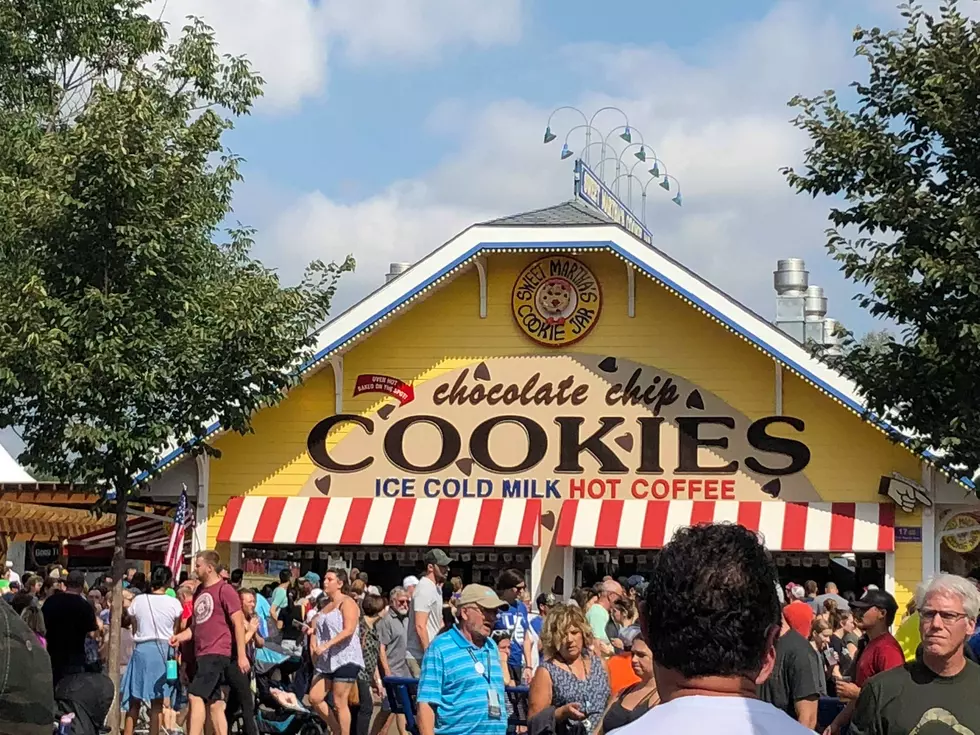 Minnesota State Fair Hosting Drive-Thru 'Food Parade'
Abbey Minke
The Minnesota State Fair is doing what it can to make up for their lack of big event this year.
We are thrilled to announce the first-ever Minnesota State Fair Food Parade – a meandering drive-thru experience featuring 16 vendors and a chance to support the Great Minnesota Get-Together!

A limited number of vehicle tickets will be sold for this historic #mnstatefair event, so be sure to get yours when they go on sale at 10 a.m. on July 31!
This drive-thru experience will be happening Aug. 20-23, 27-30 and Sept. 3-7. All vehicles will follow the same one-way 1.5-mile route through the fairgrounds, stopping by all 16 vendors.
Vehicle tickets are $20, with proceeds supporting Minnesota State Fair operations. The cancelation of the event this year has left the fair without 95% of their yearly revenue so this is a great way to support an event we all love.
They are saying to plan for a multi-hour event to really enjoy the food, entertainment, a trivia contest, and activities along the way.
List of participating food vendors:
Turkey to Go
Tom Thumb Donuts
Fresh French Fries
Sweets & Treats
Mouse Trap Cheese Curds
Que Viet
Pronto Pups
Pitchfork Sausage/Butcher Boys London Broil
Dairy Goodness Bar by Midwest Dairy
West Indies Soul Food
Foot Long Hot Dogs & Corn Dogs
Giggles' Campfire Grill
Cheese On-A-Stick and Fresh-Squeezed Lemonade
The Hangar
El Sol Mexican Foods
Sweet Martha's Cookie Jar
Tickets will go on sale on July 31st at 10 am. When purchasing your ticket you will select your date and time to attend.
Entrance to the Food Parade for up to five people in your vehicle. (Children ages 4 and under are not counted.)
One insulated Minnesota State Fair reusable lunch bag. If you'd like to purchase additional lunch bags (If you have more than five people, or would like extra lunch bags, an additional $20 ticket is required. You can add an "EXTRAS" ticket on to your vehicle ticket purchase during the check-out process in Etix.)
Fun entertainment and activities along the parade route
A goodie bag filled with surprises from our sponsors and partners
No included: food purchases. Be sure to have cash and card if you wish to purchase food along this parade route. Some places like Sweet Martha's are cash only, so it is best to have a backup payment option.
Enter your number to get our free mobile app
Meet Pine Grove Zoo's New Baby Otter