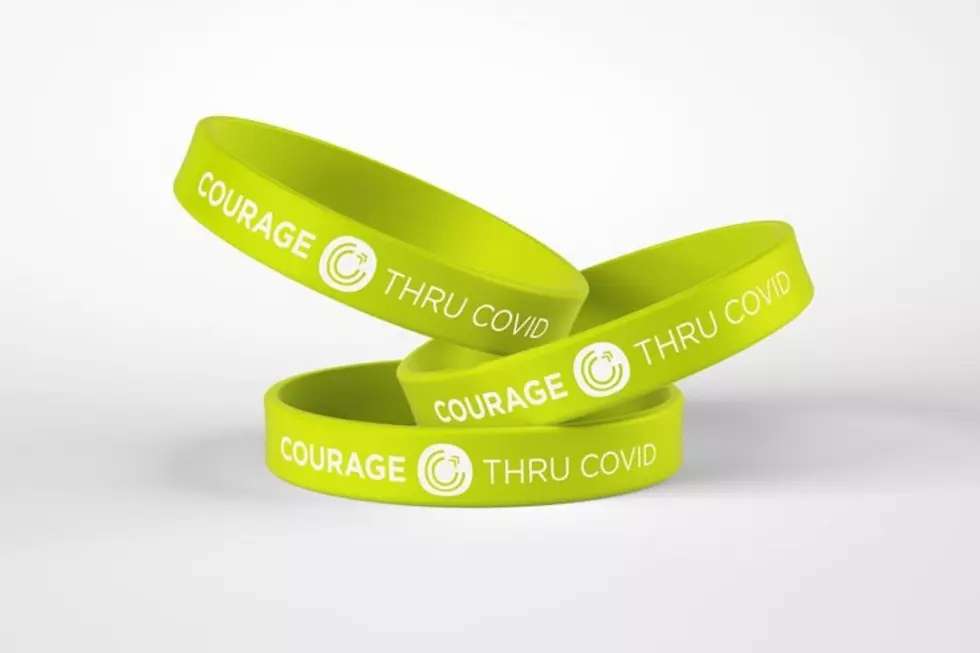 A Minnesota man has come up with a way for people who get the COVID-19 vaccine to encourage others to do so.
Much like the red "I voted" stickers we get in November, the yellow LiveStrong bracelets we all dawned in 2004, or a lollipop after a flu shot as a kid, Adam Wiatrowski, a healthcare industry worker in Minneapolis, designed a new symbol to encourage togetherness.
Adam and his team came up with a neon yellow bracelet that reads "Courage Through COVID". Kare11 reported that the goal is to distribute the bracelets to locations administering the COVID-19 vaccines and hand them out to people who are giving and getting the shot.
The idea and process are simple, 1. get a vaccine, 2. get a wristband, 3. get united and encourage others to get the vaccine so we can hopefully get back to normal as soon as possible.
As part of our initiative to support frontline workers, Courage Thru COVID will be donating 100 wristbands to hospitals for every box ordered.
To order a bracelet supply for your vaccine location you can get 1,000 individual silicone bands for $750. That's currently the only option for order sizes, and the bracelets aren't intended for resale.
Courage Through COVID is also hoping that these bracelets will also be a way for people to show their thanks and support to the healthcare workers who have been battling COVID on the frontlines for 10 months now.
Enter your number to get our free mobile app
DIY Hot Cocoa Bombs