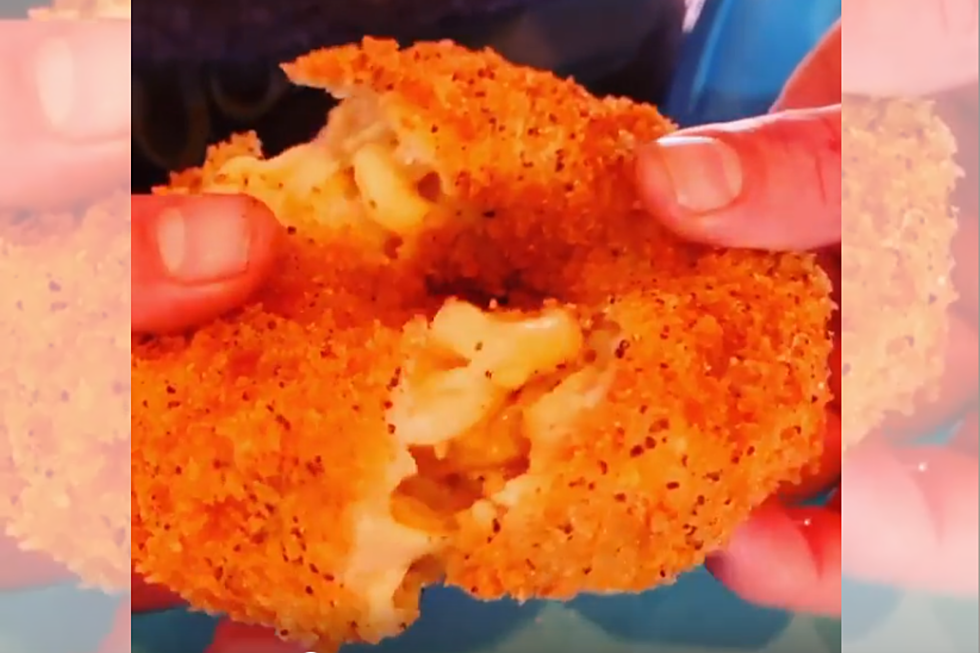 Minneapolis Glam Doll Donuts Creates Mac and Cheese Donut
Glam Doll Donuts via Facebook
Minneapolis based Glam Doll Donuts is celebrating their 7th anniversary this week.
The story started on Eat Street. This gem of an establishment opened its doors in 2013 to a swarm of eager curiosity. This is the Dolls' first fantasyland featuring a photobooth, a loungy patio, and a rotating collection of artwork from area artists.
Enter your number to get our free mobile app
To mark the occasion, Glam Doll Donuts are celebrating for seven straight days. It all kicks off with the release of a vegan mac n' cheese donut. Yep. You read that right. A vegan, macaroni and cheese, donut.
This ring of flavor is made with cheeses from the Herbivorous Butcher, a butcher shop in Minneapolis that specializes in vegan meats and cheeses. All that cheese is mixed with vegan pasta, breaded, and fried to golden perfection.
I myself am not a vegan, but I do have a dairy allergy that limits me on my intake of mac n' cheese. The fact that this melty, gooey, "cheesy" donut is dairy-free made me lose my mind. Stuff like this doesn't happen for people like me. I'm excited that Glam Doll decided to make this awesome creation something almost everyone can enjoy.
Glam Doll Donuts will have these donuts available Friday 2/21/2020 to kick off their anniversary celebration. Check out all the fun events and promotions they have planned for it on their Facebook page.