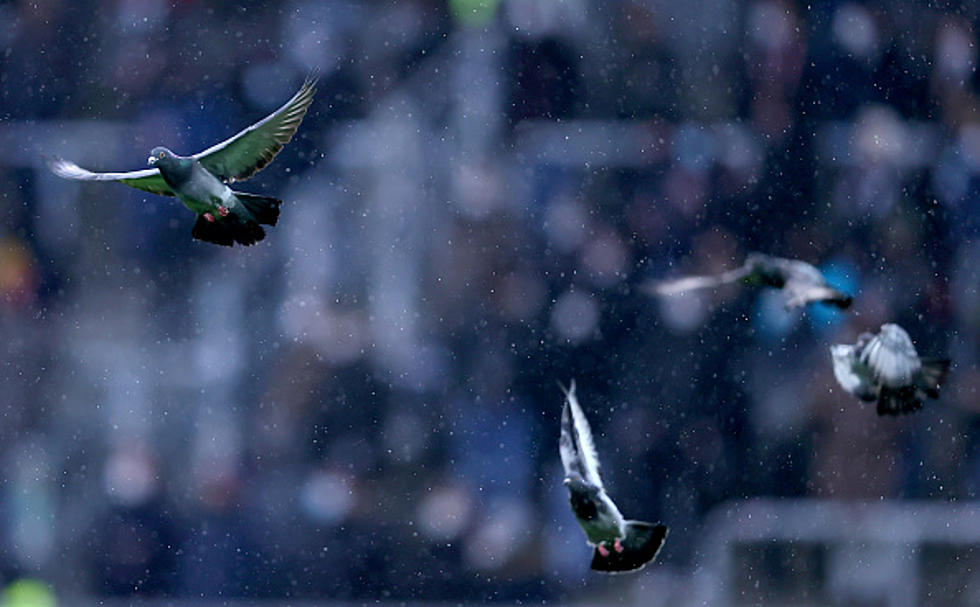 Mayor Kleis Addresses Pothole and Pigeon Concerns in St. Cloud
Getty Images
Pot holes have emerged all over Central Minnesota but that isn't the only concern St. Cloud residents have this winter.  During the bi-weekly radio town hall meeting with St. Cloud Mayor Dave Kleis a listener explained pigeons are wreaking havoc throughout his neighborhood and in downtown St. Cloud as well.  Kleis says he hasn't heard this concern for quite a while but said he will look into this and see if there is anything the city can do.  He says the pigeon issue is a world wide issue and not unique to St. Cloud.  Kleis says residents should not shot them and they will look into what industry standards are for cities to control pigeon problems.
Numerous callers expressed concern over pot holes in the community.  Some locations specifically brought up include Highway 10, Cooper Avenue and St. Germain Street. Highway 10 is scheduled to undergo a complete reconstruct this spring, Cooper Avenue is also expected to see a reconstruct this year between County Road 75 and 22nd Street South.  If St. Cloud residents have concerns about pot holes Kleis suggested they call 650-2900 during business hours or 650-2939 after hours and leave a message.  If the road concern is a highway the phone number locally to contact the Minnesota Department of Transportation is 320-223-6500.
Mayor Kleis addressed the concern a listener had as to why a 4-way stop is at the intersection of West St. Germain Street and 12th Street near the library.  He says the 4-way stop is there to slow traffic as they approach the downtown.
If you'd like to listen to the 2-part radio town hall meeting it is available below.
Top 20 Minnesota Breweries From All Over the State
Top breweries in the Minnesota ranked according to Brewery Stars with representation from all over the state