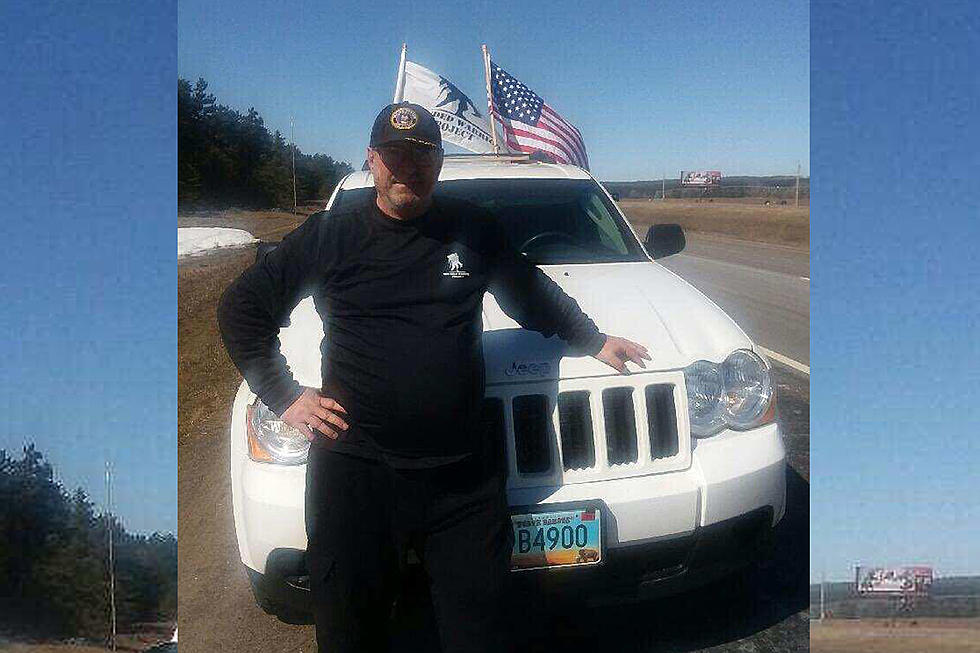 Man Walking from Bemidji to St. Cloud for Wounded Warrior Project
Jerry Meadows
Jerry Meadows is a 61-year-old Air Force Veteran that is walking from Bemidji to St. Cloud to raise awareness and funds for the Wounded Warrior Project.
Jerry started this 152 mile walk on March 14th as a way to draw attention to the organization which is one of the only ones that not only helps returning soldiers, but also their families. Walking at a pace of about two miles every hour, with the final destination being the St. Cloud VFW Post 4847 (on HWY 10) to hand off the flag of the Wounded Warrior. The goal is to arrive either Saturday, April 7th, or Sunday the 8th.
He is on this walk accompanied by his wife Virginia who is driving a flag car for him. Jerry told us on the phone that he has been motivated by the passing cars honking and waving. He said it makes him want to keep fighting and take one more step.
If you are looking to donate to the Wounded Warrior Project, give Jerry a call at (701)-403-4993. You can learn more about the Wounded Warrior Project on their website.