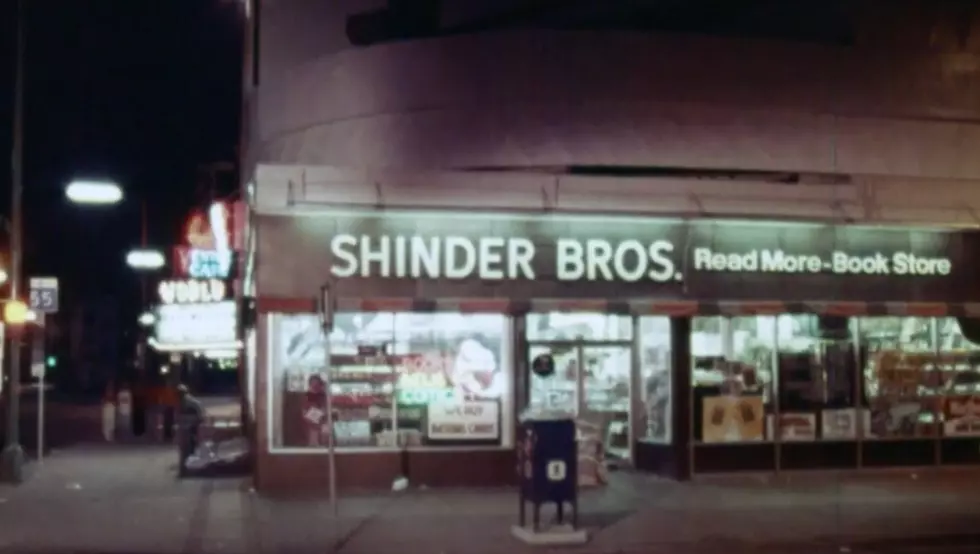 Lost Minnesota: Shinders Newsstand
Twin Cities PBS/YouTube
Last week I did an article about one of my favorite, now deceased stores- Funcoland. The resulting swirl of nostalgia got me to thinking about some other stores from the past that are no longer with us and instantly my mind went to Shinders Newsstand.
At its peak there were over a dozen Shinders locations in Minnesota. In case you have never heard of the place, Shinders stocked a ton of local and out-of-town newspapers, a ridiculously large magazine section, every sports card you could think of, gaming cards, comic books, used books and yes, even adult publications.
The store I frequented the most was the Burnsville location. Our family would go eat at Old Country Buffet (maybe a future 'Lost Minnesota' post) then we would head past Cole's salon, down the cobblestone hallway and into Shinders.
I would check out all the new baseball cards, my brothers would go to the comics section, my sister would see which new Beanie Babies they had (and how much all of hers are worth) and we would all leave happy, even if we weren't allowed to buy anything.
I'm not sure exactly what happened to Shinders other than they got an unscrupulous new owner sometime in the early 2000's and the chain eventually just kind of went away around 2007. To this day I haven't seen a shop rival its eclectic collection of publications and hobbies.
Do you have fond memories of Shinders? Was there one here in the St. Cloud area?