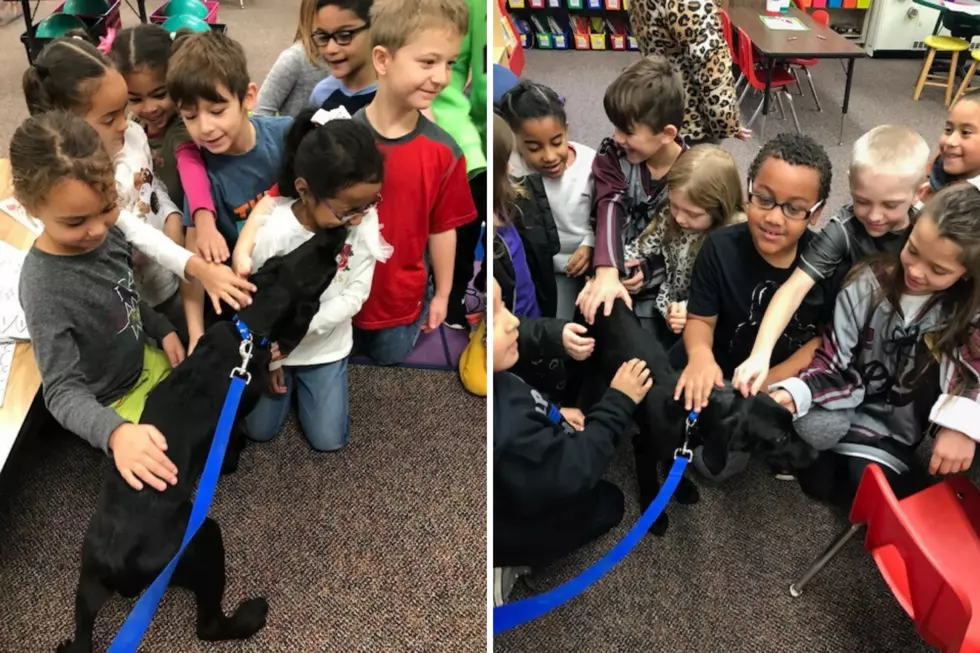 Long Prairie Grey Eagle Elementary Welcomes New 4-Legged Staff Member
LPGE Elementary Principal Tammy Cebulla
Dogs are a man's best friend, and now one dog is helping shape the men and women of tomorrow.
Long Prairie - Grey Eagle Elementary School just welcomed a new 4-legged staff member to the team. Thunder is a female black lab puppy that is in training to become a therapy dog. She was donated to the school by a family whose children attend there.
Enter your number to get our free mobile app
Thunder has been met with open arms at the school these past couple months, and the school counselor Nicole Baso has even used Thunder's calming services to help out the children.
Currently, LPGE Elementary Principal Tammy Cebulla is Thunder's main handler at the school, and her office is where Thunder hangs out when she isn't bringing smiles to the kids. Thunder also lives with the Cebulla family when she is off the clock. Right now Thunder is only at the school a couple days a week since she is still going through training in nearby Osakis to become an official therapy dog.
I'm an alumni of the Long Prairie-Grey Eagle School District, and I couldn't be more excited for them to be getting this addition to their team. I'm also a dog owner and I know just how calming and reassuring their presence can be. I can't wait to see how Thunder helps out the students and staff of the school.
Abbey is on Mix 94.9 weekdays from 10AM - 2PM.